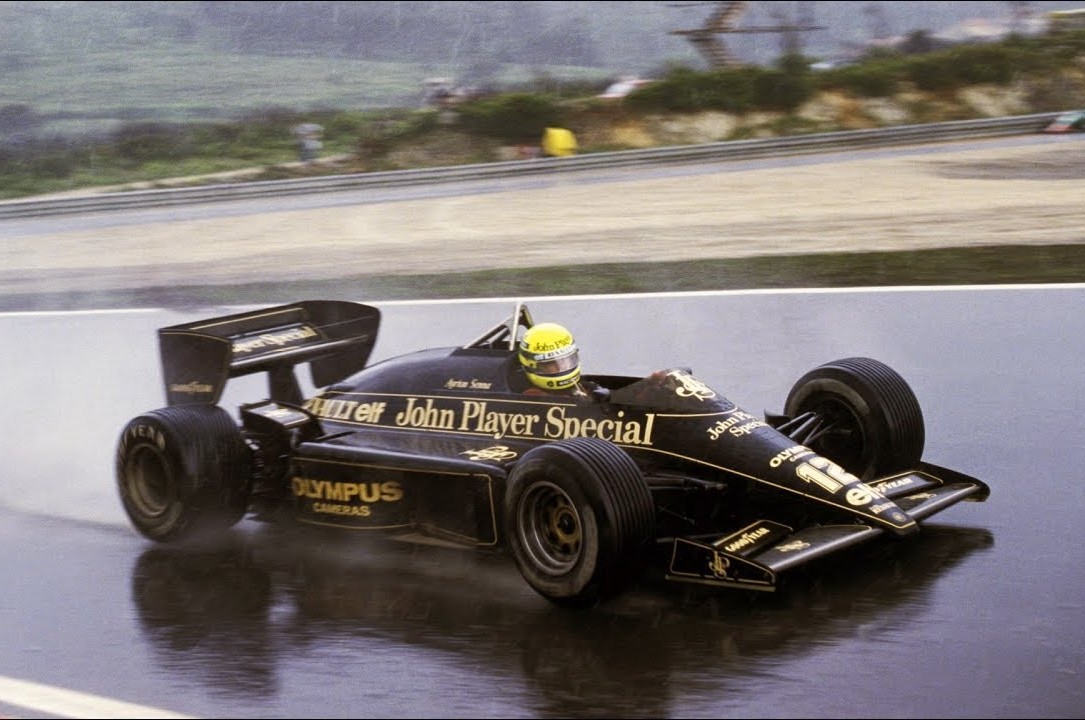 2. Portuguese Grand Prix 1985
During his Formula 1 career, Ayrton Senna claimed 65 pole positions. The first of these came at Estoril in 1985 when he was four tenths faster than Alain Prost's McLaren in qualifying, in what was only Senna's second race for Lotus after a disappointing retirement in the season opener in Brazil.
The Portuguese Grand Prix proved to be another wet race day, the sort of conditions that always brought out the best in Senna and played to his undoubted strengths as a driver. He imperiously led from start to finish, extending his lead to such a degree that only second-placed man Michele Alboreto was able to avoid being lapped. Even so, the Ferrari was over a minute behind Senna by the time the chequered flag came out at the end of 67 laps.
Senna would claim a total of seven pole positions over the course of the season. Unfortunately that year's Lotus was a pale shadow of the marque's former glories and the Brazilian would claim only one more race win all year, at Spa-Francorchamps, with seven retirements consigning him to fourth place in the drivers championship. But even so, he was on his way...