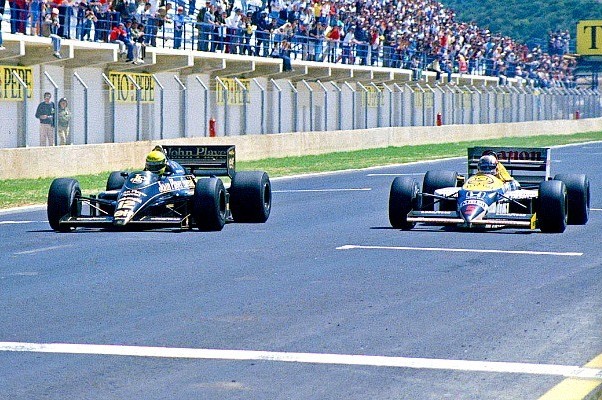 3. Spanish Grand Prix 1986
Although Ayrton Senna's second season at Lotus was overall better than his first, he still took only two wins over the course of 1986 and remained becalmed in fourth place in the final championship standings.
It was a shame, because the campaign had started off so promisingly with a second place in Brazil followed by this excellent victory in the Spanish Grand Prix at Jerez. Senna started on pole, but this time there would be no domination and instead he became embroiled in a three-way dog-fight with Williams' Nigel Mansell and McLaren's Alain Prost.
He lost the lead to the significantly faster Mansell on lap 40, and spent much of the second half of the race trying to regain it while at the same time defending his position from Prost's constant attacks. The nose-to-tail battle demonstrated that Senna could multitask like few others. He was finally given his opportunity when Mansell made a late pit stop on lap 62, and he seized the moment with both hands to claim victory by just 0.014s.
It was Senna's third win to date, and after the race he described it as "the only one where I had to really fight." And what a fight he gave!