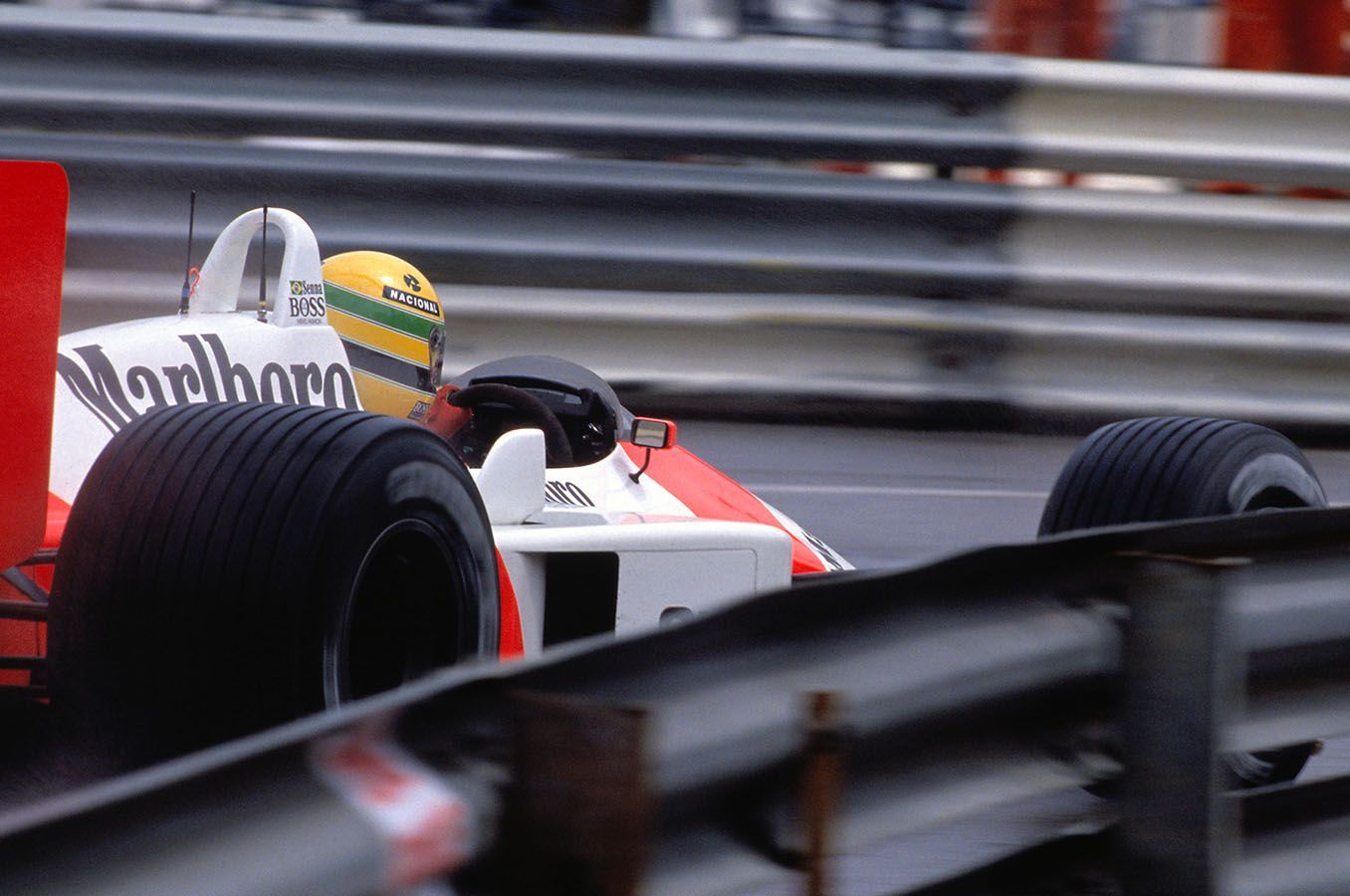 4. Monaco Grand Prix 1988
In 1988, Ayrton Senna joined McLaren which meant that he was now team mate to his future nemesis Alain Prost. He finally had a car capable of winning the championship - but would then two-time world champion Prost stand in his way?
After being excluded from the results in Brazil for an illegal car change before the start, Senna took victory in San Marino to get his campaign back on track. The next race was the Monaco Grand Prix, and qualifying produced arguably Senna's best-ever single lap. He was so totally 'in the zone' that he reported he had attained an altered state of consciousness.
"Suddenly I realised that I was no longer driving the car consciously," he said after claiming pole from Prost by a staggering 1.427s. "I don't even remember whether I got a truly clear lap or not, to be honest ... I was driving it by a kind of instinct, only I was in a different dimension. It was like I was in a tunnel."
In the race, Senna led for 66 laps and was 50 seconds ahead of the field - and then he spun out when he simply lost concentration at Portier, showing that even the greatest drivers are fallible. Even so he won half of the races that season on his way to clinching his first world title...