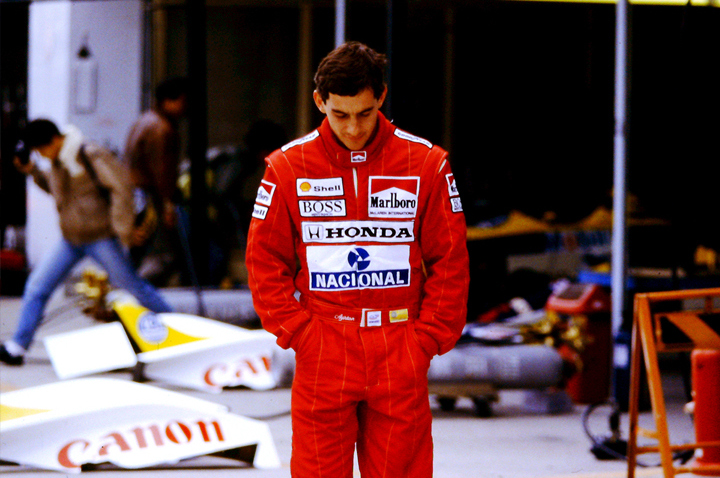 5. Japanese Grand Prix 1988
Having secured pole position for the 1988 Japanese Grand Prix at Suzuka ahead of his McLaren team mate Alain Prost, Ayrton Senna then seemed to let a likely victory slip through his fingers when he stalled on the grid. However, thanks to the track's unusual downward slope he was able to get the car bump-started, even though by this point he had dropped to 14th place.
Some drivers might have given up after that, but to Senna this setback was merely an incentive. "I told myself that it was over, but I started to find my rhythm and was going quicker and quicker," he said. It still took some help from on high in the form of drizzle which started to fall, making the track slippery and increasingly treacherous for his rivals.
For Senna of course the wet conditions were truly a gift from the gods. He was able to catch his rivals and beat each of them including Prost in turn, and on lap 28 of 50 he finally reclaimed the lead which he then kept all the way to the finish. It was Senna's eighth win of the season, breaking the previous record of seven held by Jim Clark (1963) and Prost (1984).
That feat alone would have put Senna among the sport's all-time greats. But his real prize was his first world championship title, which he duly clinched by three points over Prost as a result of this memorable victory.