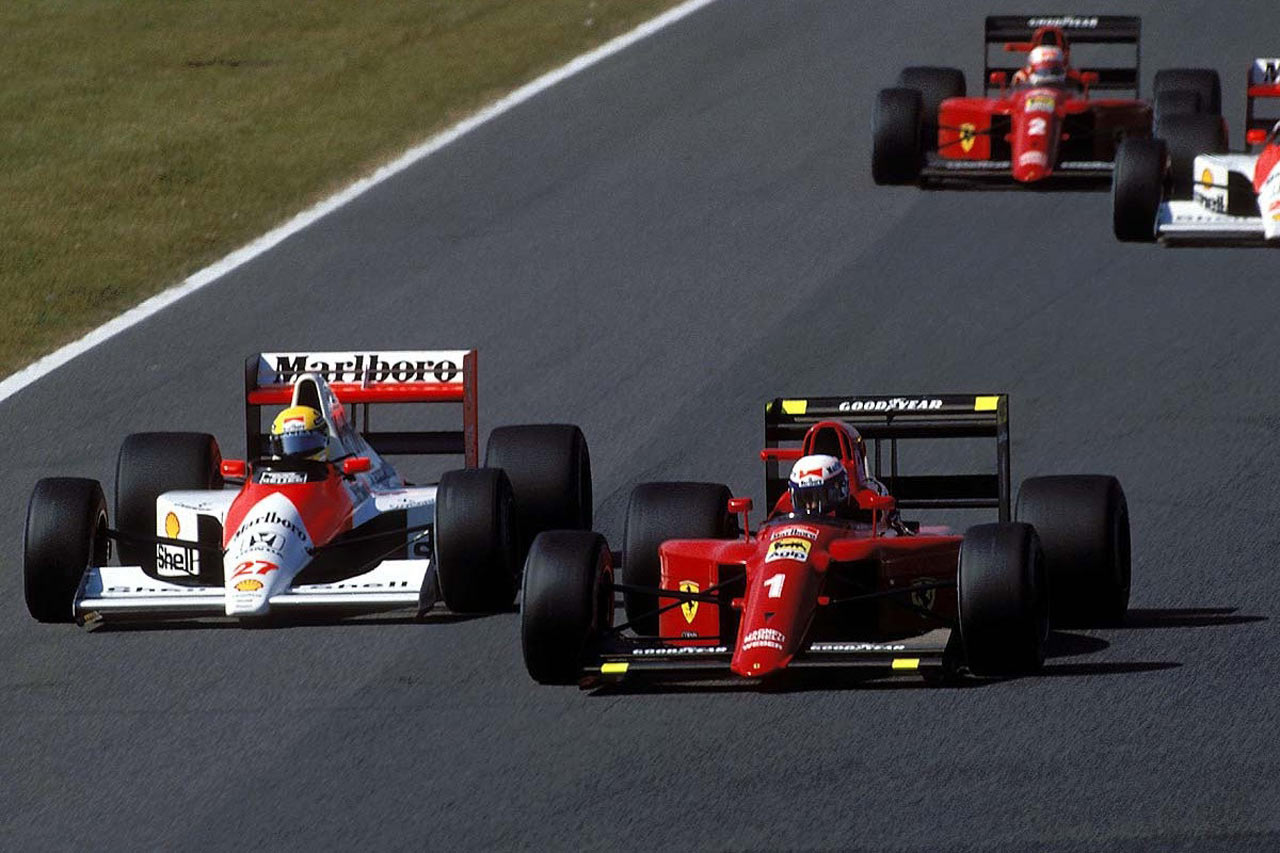 6. Japanese Grand Prix 1990
The feud between Ayrton Senna and Alain Prost that had started at the San Marino Grand Prix in 1989 was still raging over a year, although by now Prost had left McLaren and taken up residence at Ferrari. Coming into the penultimate race of 1990 at Suzuka in Japan, Senna held a nine point lead over Prost in the driver standings.
Senna came out top in qualifying, but he was unhappy with the way the grid was arranged which appeared to give the driver in second place - Prost, in this case - a major advantage over the pole winner going into the first corner. He went to the race stewards to have it changed and they agreed - but the switch was vetoed by FISA president Jean Marie Balestre.
Incensed by the situation, Senna vowed not to yield the lead at the start regardless of the consequences. And as a result, he and Prost collided going through the first corner. Both ran off and were forced to retire from the race, which was eventually won by Benetton's Nelson Piquet. The result meant that Senna had successfully secured his second world championship, two years on from his first, but Prost slammed the way it had been done. He labelled Senna "a man without value", and his tactics in the race "disgusting".