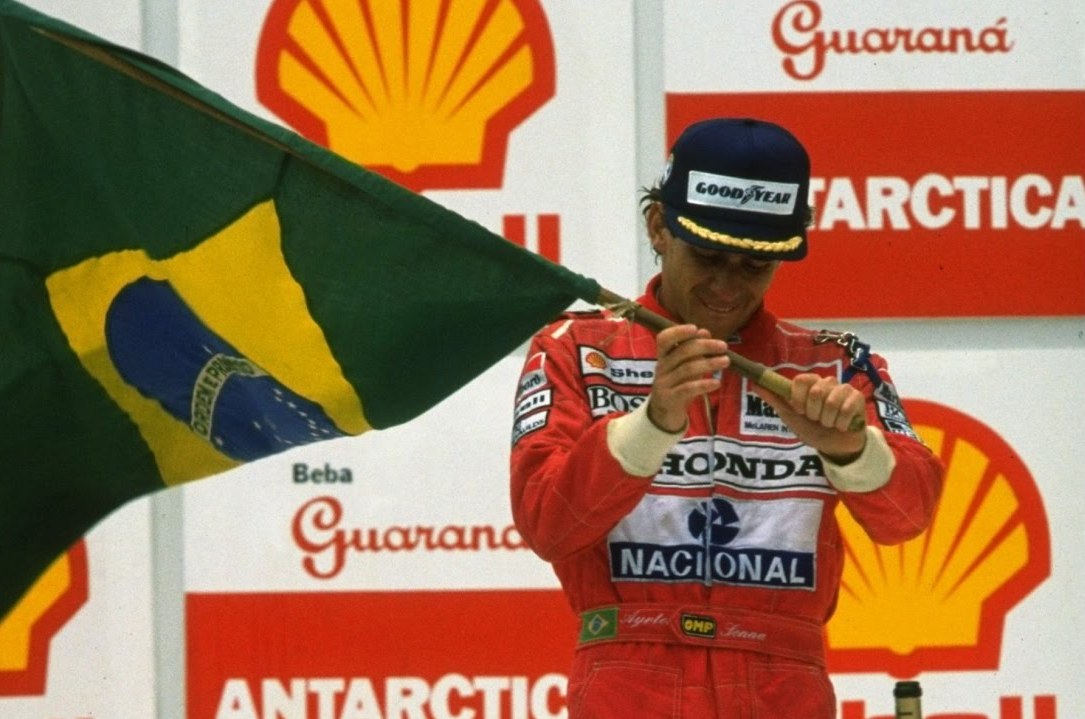 7. Brazilian Grand Prix 1991
Ayrton Senna was always intensely proud of his Brazilian heritage, always celebrating his wins draped in the country's flag. But despite an impressive 27 victories in Formula 1 by the start of 1991 he had yet to win the one race that arguably was the most important of them all to him, his home race at Interlagos.
That gap in his list of achievements was finally filled in the second Grand Prix of 1991. Senna won pole position from the two Williams of Riccardo Patrese and Nigel Mansell, and race day was overcast and wet - all good signs that Senna might finally achieve that long-sought win in front of his adoring fans. There was a good start for Senna and a slow pit stop for Mansell, all of which seemed to ensure that the victory was there for the taking.
What no one knew at the time was that Senna's gearbox was failing. With 20 laps to go he had lost both third and fifth and was forced to stick to sixth gear for the final seven laps. It put a terrific physical strain on the driver, but he pulled it off and won the day. Only when he finished and Senna was physically unable to get out of his McLaren - he had to be bodily lifted from the cockpit suffering from muscle spasms, fever and exhaustion from the effort - did it become clear to onlookers just how big a toll it had taken.
"I felt it was my duty to win here in Brazil so I pushed the car regardless," he said after being driven in the medical car to the podium where he could barely hold his beloved flag aloft. He went on to win that season's championship with a big margin over Mansell, his third in total and second title in a row, but perhaps nothing in his life before or since was more extraordinary - or heroic - than what he did on that day in Brazil.