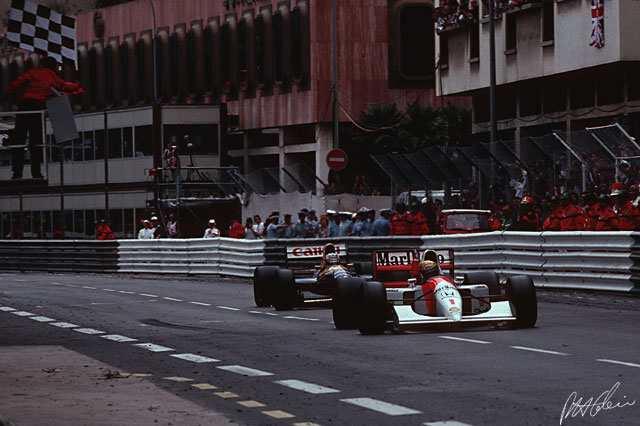 8. Monaco Grand Prix 1992
Ayrton Senna had successfully taken back-to-back championships in 1990 and 1991 with McLaren, and he was at the top of his game. But things have always moved incredibly fast in Formula 1, and the following season he found himself under pressure as the balance of power switched in favour of Williams and Nigel Mansell who had won the first five races of the year.
Mansell was on pole for the sixth race too, but this was Monaco and Senna was the acknowledged master of the Principality. He was soon up to second place, but the Williams was just too good that year: slowly and surely Mansell pulled out a massive lead.
Everything changed with eight laps to go, when Mansell was forced to pit with a loose wheel nut. It put Senna in the lead but on very worn tyres. Yet even though Mansell was clearly still much faster, he simply could not find a way past the Brazilian in the time remaining. Senna used every shred of his talent and every trick in the book to secure victory, so that even Mansell was moved to admiration of Senna's 'fantastic' driving on that day.