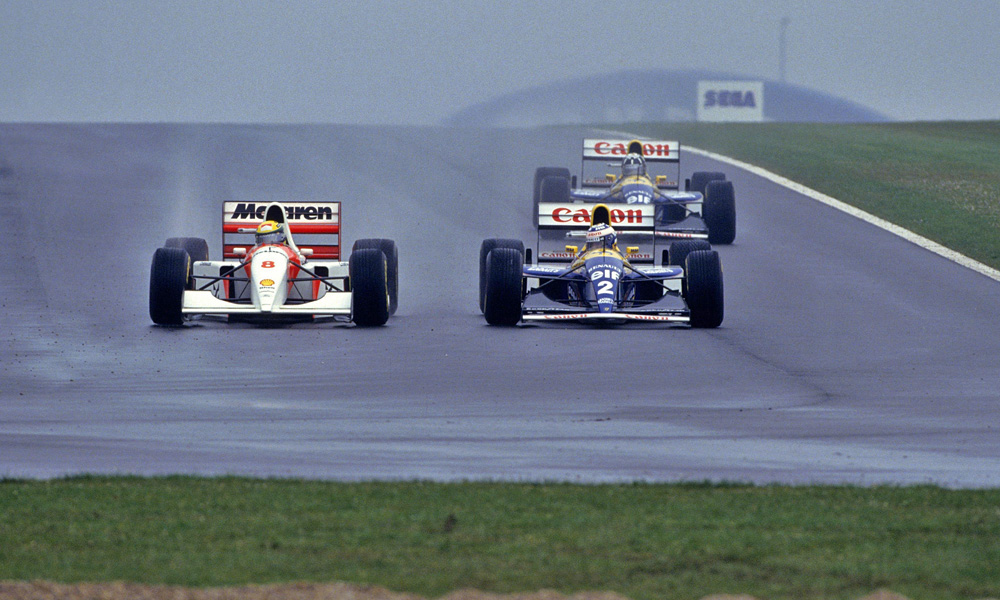 9. European Grand Prix, Donington 1993
Some have hailed Ayrton Senna's performance at Donington in the 1993 European Grand Prix as the 'drive of the decade'. Others believe that the description doesn't do his performance on that day nearly enough justice.
It was a wet race, just like the day in 1984 when he sparkled in Monaco during his rookie season. It was the era of Williams domination and Alain Prost and Damon Hill had locked out the front row, but by the end of the first lap Senna's McLaren had found a way up into the lead despite briefly dropping to fifth at the start.
Senna's talent meant he was able to keep going in treacherous, constantly changing conditions that got the better of everyone else. Prost made seven pit stops to just four for Senna, not counting one aborted stop when the pit crew weren't ready to receive him. He drove past them instead, and it turned out that pit lane was something of a shortcut at Donington which meant he accidentally set the fastest lap in the process!
Senna wasn't so much in a different class that day as he was on a totally different planet. Only one other driver even finished on the lead lap - and Damon Hill was still 83 seconds behind the winner. It was an utterly remarkable performance by any standards.