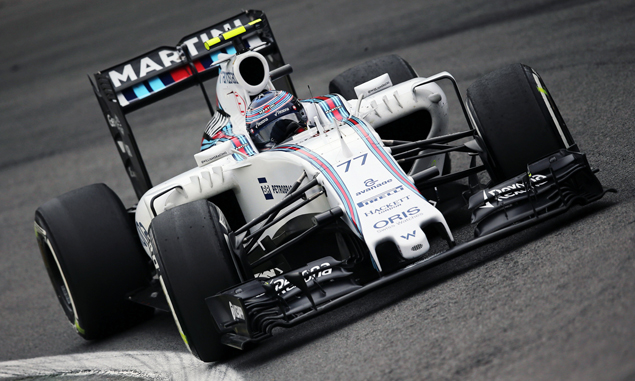 8. Valtteri Bottas - 7.32/10
Bottas will feel he lost some momentum after such a strong 2014 but he was still the quicker of the two Williams drivers and able to mix it with Ferrari on occasion. A back injury ruled him out of the first race but he was back to his best in Bahrain where he held off Sebastian Vettel for fourth place. Bottas finished in the top six - including an impressive podium in Canada - in seven of the opening eight races he started and the one anomaly was due to Williams' struggles in Monaco.
He may have scored fewer podiums this year than last, but Bottas was extremely consistent as he brought his car home in the top five on 11 occasions and would have been third in Russia but for Raikkonen punting him off on the final lap. Only had to wait until Mexico for his next trip to the podium - again after a collision with Raikkonen - but he stock dropped slightly due to a closer fight with team-mate Felipe Massa this year than in 2014.