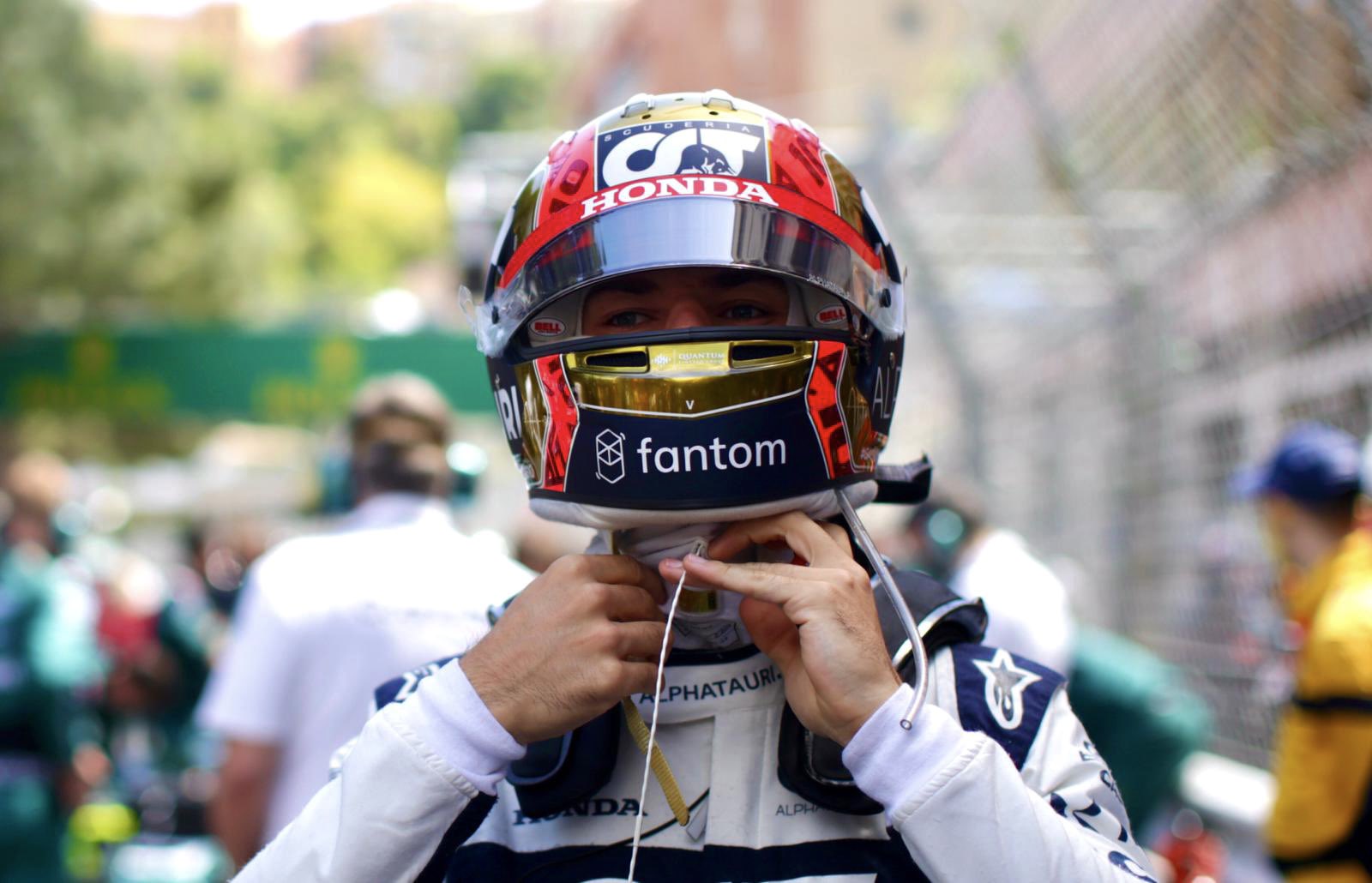 Pierre Gasly (P6, 8 pts): 8.5/10
Pierre Gasly was fourth quickest in the opening practice on Thursday, and while he drifted down the order in subsequent sessions he was nonetheless always looking like a strong contender to make it into the final round of qualifying on Saturday afternoon. Not only did he pull it off, he went quicker than the reigning world champion to secure sixth place on the grid for the start of the race. But surely he wouldn't be able to stop Lewis Hamilton from quickly passing him when the lights went out? Well he could, and he did, and he made it look easy. Mercedes did try to pull off an undercut when it came to the pit stops on lap 30, but AlphaTauri reacted immediately and decisively and Gasly easily retained his track position over Hamilton. However they were both caught out by Sebastian Vettel, with Aston Martin providing surprisingly combative in race trim. After losing out to Vettel in a thrilling wheel-to-wheel run up the hill, Gasly found himself sandwiched between the two multiple champions for the rest of the afternoon, finally crossing the line where he'd started in sixth place. "Obviously with Lewis behind it wasn't easy. I couldn't make any mistakes and just had to focus on my own race ahead, but I really enjoyed it," he said afterwards. "I believe we took the right strategy today [but] it was very tight between Seb and I going up the hill, I was quite surprised to see him."
Sebastian Vettel (P5, 10 pts): 9/10
Given that this year's race was an example of one the more processional types of Monaco Grand Prix with few drivers able to make significant progress over the course of 78 laps, the achievements of both Aston Martin drivers on Sunday is not to be understated. In the case of Lance Stroll it was a daring choice of tyre strategy that swung it, made possible by qualifying outside the top ten. It was a different story for Sebastian Vettel, who had finished all three practice sessions in the top ten and duly made it into the final round of qualifying where he secured eighth place alongside Lewis Hamilton on the grid. It must have seemed a tall order to get ahead of the reigning champion, but Vettel did it with a perfectly timed and executed pit stop on lap 31 that allowed him to leapfrog both Hamilton and Pierre Gasly: his full-commitment run up Beau Rivage going wheel-to-wheel with the AlphaTauri was the overtaking moment of the race. The early stop did mean he eventually lost out on the overcut to Sergio Perez, but Vettel still finished in fifth and looked close to being back to his old self at long last. Let's hope it's a lasting trend and not a one-off blip.