Nicholas Latifi (P16): 6/10
We've seen some encouraging performances from Nicholas Latifi in recent weeks, but this can't be counted among them. He was outpaced by Williams reserve driver Roy Nissany on Friday morning (and also by Callum Ilott and Guanyu Zhou). He was also consistently slower than Mick Schumacher in the Haas. It's hard to see a reason or a passable excuse for this given George Russell's eye-popping antics putting the FW43B all the way through into the final round of qualifying, entirely on merit, while Latifi could only start from 18th on the grid. He drove a solid if lonely race, staying out of trouble on the opening laps and then largely running by himself for the rest of the afternoon. He looked to be set for 17th place until the final lap saw Kimi Raikkonen and Sebastian Vettel go into the gravel which handed him two late positions; however a post-race penalty for failing to respect double yellow flags for the incident earned him a penalty that put him one place back in the classified results. "We've clearly made some steps forward," he insisted, "there were places where the car felt much better than last week."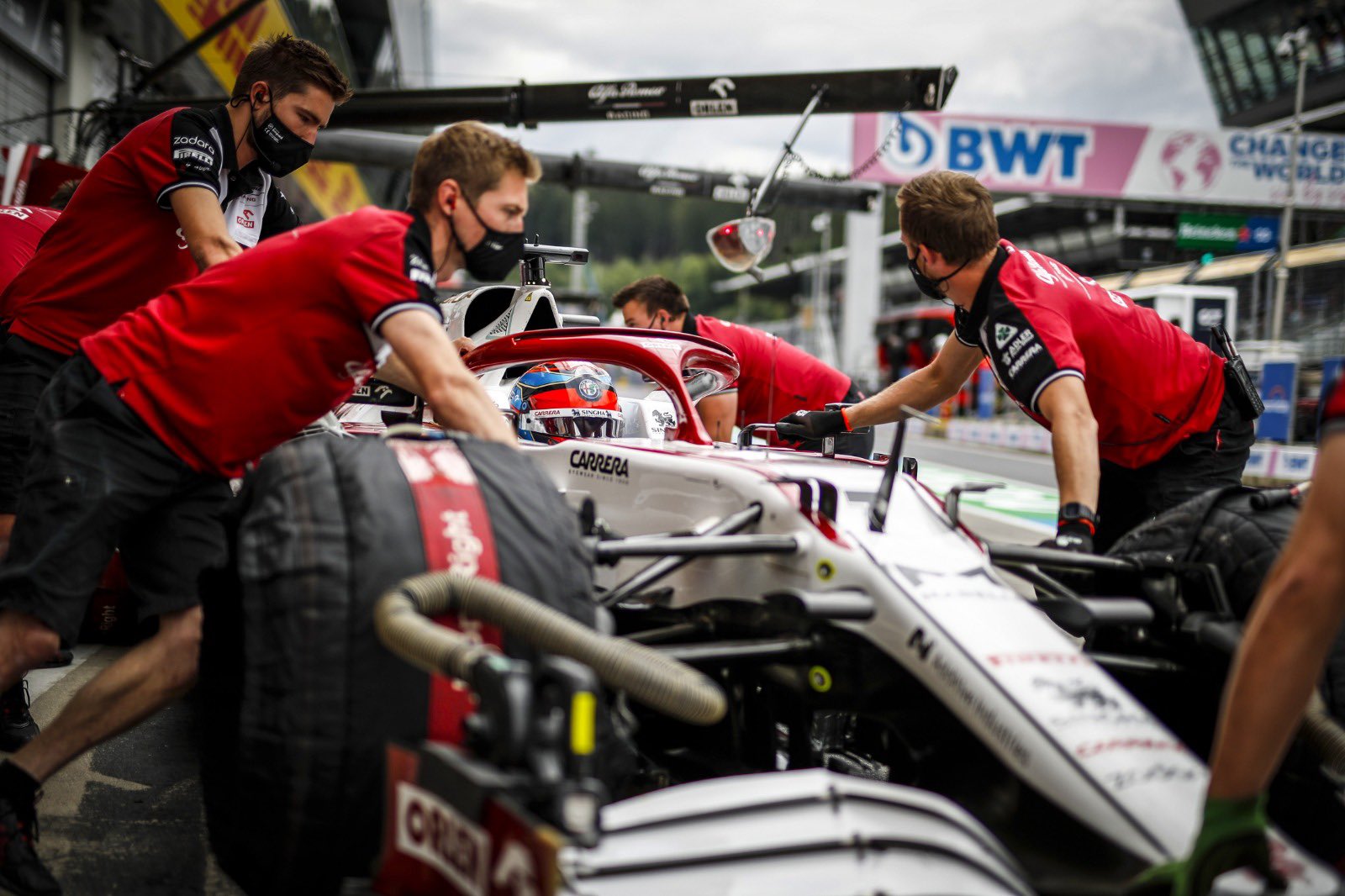 Kimi Raikkonen (P15): 6.5/10
At what point does Kimi Raikkonen decide this just isn't the sort of fun it used to be? He didn't really seem all that engaged in this weekend's activity, although he started brightly enough with a strong sixth place in FP1. But after that, Raikkonen always looked like he would be lucky to survive the cut at the end of the first round of qualifying - and no such luck was forthcoming, leaving him lining up in 16th place. At least he avoided the first lap incident that afflicted his team mate, and thereafter he ran the next 70 laps comfortably ahead of Antonio Giovinazzi. He was on a one-stop strategy starting on hard tyres that saw him running behind Carlos Sainz and George Russell, but that didn't work out for him. When he finally stopped on lap 37 he found himself back in 15th place. He'd improved to 12th by the closing laps and was jousting with Russell for the honour of being 'best of the non-scorers' when he made a mistake that put both him and former Ferrari team mate Sebastian Vettel into the gravel, earning Raikkonen himself a 20 second post-race penalty for causing a collision.