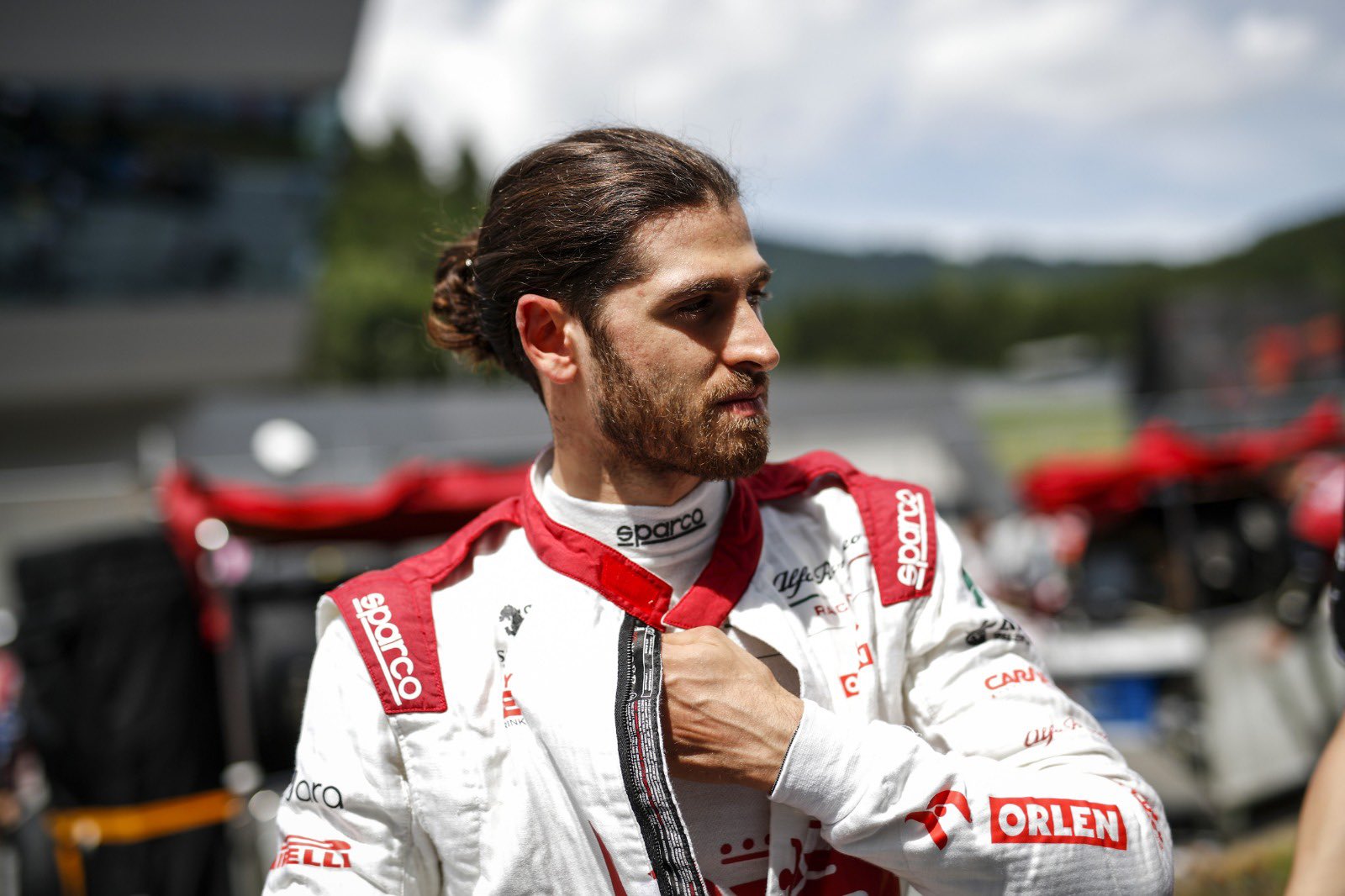 Antonio Giovinazzi (P14): 6/10
Antonio Giovinazzi missed out on an hour of practice when he was sidelined in FP1 in favour of an outing for Alfa Romeo reserve driver Callum Ilott, but he soon bounced back and was tenth quickest and faster than his team mate on Friday afternoon, and shone in final practice when was up into the top five. Although he made it into the second round of qualifying, his pace then faltered and he was a rather disappointing 15th on the grid when the lights went out on Sunday. That's always a tricky place to start from as it's so easy to get caught up in accidents, and this proved to be the case here when he was one part of the pincer movement that clipped Esteban Ocon on the first lap and crushed the Alpine's front suspension. A visit to pit lane under the safety car put Giovinazzi at the back (together with a penalty for overtaking during the caution) which meant his race was effectively over from that point, stuck initially behind Nicholas Latifi and then Lance Stroll. "A weekend to forget," he concluded, "a frustrating day."
Lance Stroll (P13): 7/10
As with his team mate, this was a frustrating up-and-down weekend for Lance Stroll, which at times promised much but actually saw them both leaving Spielberg empty-handed. Only 13th in FP1 he then found his feet on Friday afternoon and was fourth fastest. While he dropped out of the top ten in final practice, he was comfortably able to make it through to the final round of qualifying - the first time that both Aston Martin drivers have featured in Q3 this season. Unfortunately that left both Stroll and Sebastian Vettel on the soft tyres for the start of the race, and a short first stint on the options meant that Stroll emerged from his first stop in 19th place. Track congestion meant he made little progress running behind his team mate; he was only up to 13th and just been lapped when it was time for this second stop on lap 46. He ended up trailing behind AlphaTauri's Yuki Tsunoda for the remainder of the afternoon, points never looking like a realistic possibility. "Not the race we were hoping for today," he said. "I think it is clear, with hindsight, that starting on the softs was not ideal."