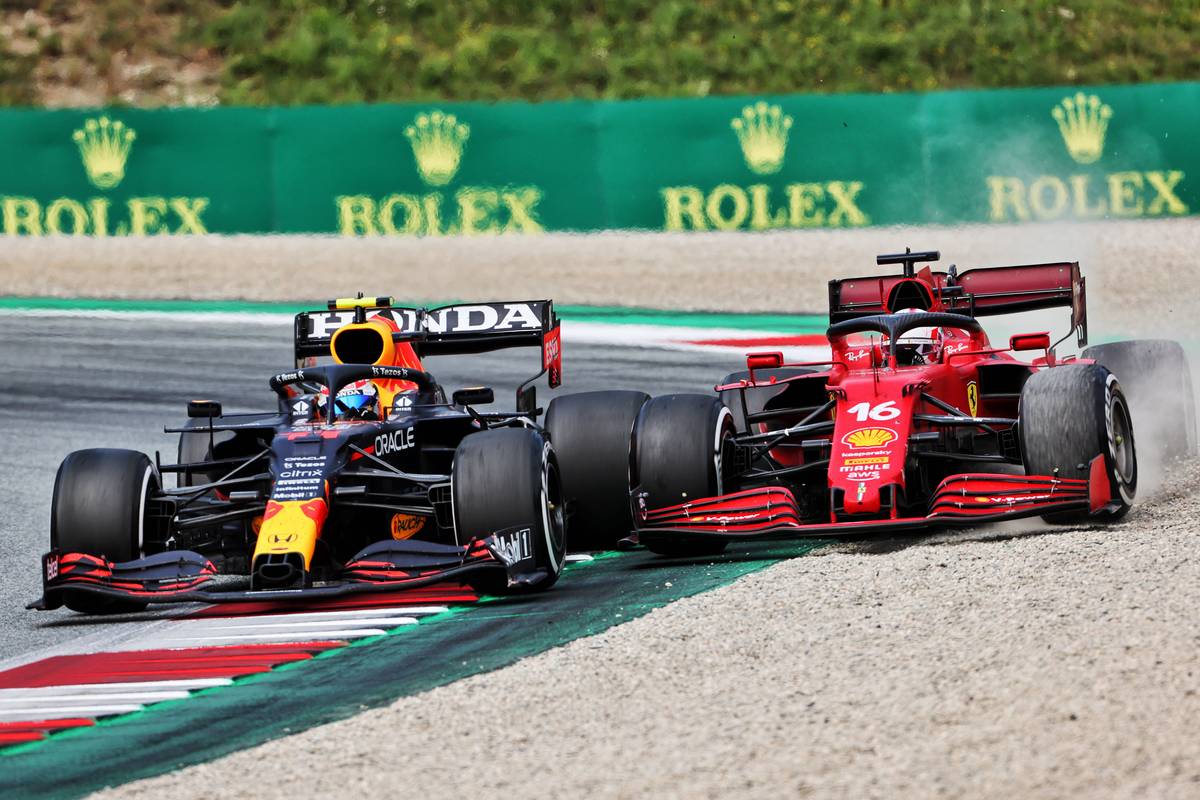 Charles Leclerc (P8, 4 pts): 8/10
Ferrari's brief renaissance with Charles Leclerc's back-to-back poles in Monaco and Baku seems like a very long time ago now, and the team has dropped back into the mid-field once again. The big surprise this weekend was the way that both Leclerc and his team mate Carlos Sainz were out-qualified by a Williams on Saturday afternoon: Ferrari had been determined not to use the soft compound to make it into the final round, which was almost certainly the right call, but to be outdone by George Russell who was himself on the mediums would have been a sobering moment for all at Maranello. It meant that Leclerc lined up in 12th place, and while he was quickly ahead of Russell he was also picked off by McLaren's Daniel Ricciardo on the opening lap. The medium tyre selection enabled him to run a 34-lap first stint which saw him up to fifth place before his pit stop, but it turned out that Sainz had opted for the better strategy of starting on the hard compound allowing him to run 48 laps before stopping. The fresher rubber meant the team agreed to invert the order of their cars on lap 64 - the right call as Sainz passed Ricciardo before the finish - but it can't have gone down well with the Monegasque even though he went on to pick up eighth place.
Daniel Ricciardo (P7, 6 pts): 7.5/10
Daniel Ricciardo's rating would be higher if we were only handing out points for race day, but unfortunately there's no ignoring his struggles on Friday and Saturday. He was out paced by his team mate Lando Norris in all three practice sessions and it looked like McLaren were just off the pace this weekend - until Norris dazzled everyone on qualifying and came close to snatching pole. Ricciardo meanwhile was mired in 13th: "It's a bit of a head-scratch, I don't really know where else to get the extra speed from at the moment," he admitted. However the taste of lemons soon turned into refreshing lemonade on Sunday, when he gained two places at the start and another two at the restart following the safety car. Having started on medium tyres he was a comparatively early stopper on lap 29 which dropped him behind Pierre Gasly. By the time the AlphaTauri made its second stop, Ricciardo was up in sixth place running behind his yet-to-stop predecessor at McLaren, Carlos Sainz. The closing laps saw him lose out to drivers on fresher tyres (Sergio Perez on lap 52, as well as Sainz two laps from the finish once the Spaniard made his late stop) but Ricciardo still walke away with decent points for seventh.