Sergio Perez (P6, 8 pts): 8/10
Given that everyone had been racing at the Red Bull Ring just five days earlier, it was a surprise to see Sergio Perez almost six tenths off team mate Max Verstappen's pace in FP1. He fell even further behind in the afternoon and the deficit was eight tenths away on Saturday morning. It's figures like this that put his predecessors (Daniil Kvyat, Alex Albon) in the second Red Bull seat under so much pressure. But the Mexican has the experience to pull it out of the bag when it's really necessary, and securing third on the grid ahead of Lewis Hamilton and Valtteri Bottas was a rich reward in qualifying. From there he should have been able to play a crucial rule in the team's race strategy, but instead he was pushed wide onto the gravel at the restart by Lando Norris and spent the rest of the race trying to recover. Norris was penalised for that, but Perez himself picked up two five second stop-go penalties of his own for virtually identical moves he made on Ferrari's Charles Leclerc. If not for all that, Perez would have had a chance of dispatching Hamilton for fourth place, which could have proved a crucial moment in the 2021 world championship battle. Time will tell just how crucial...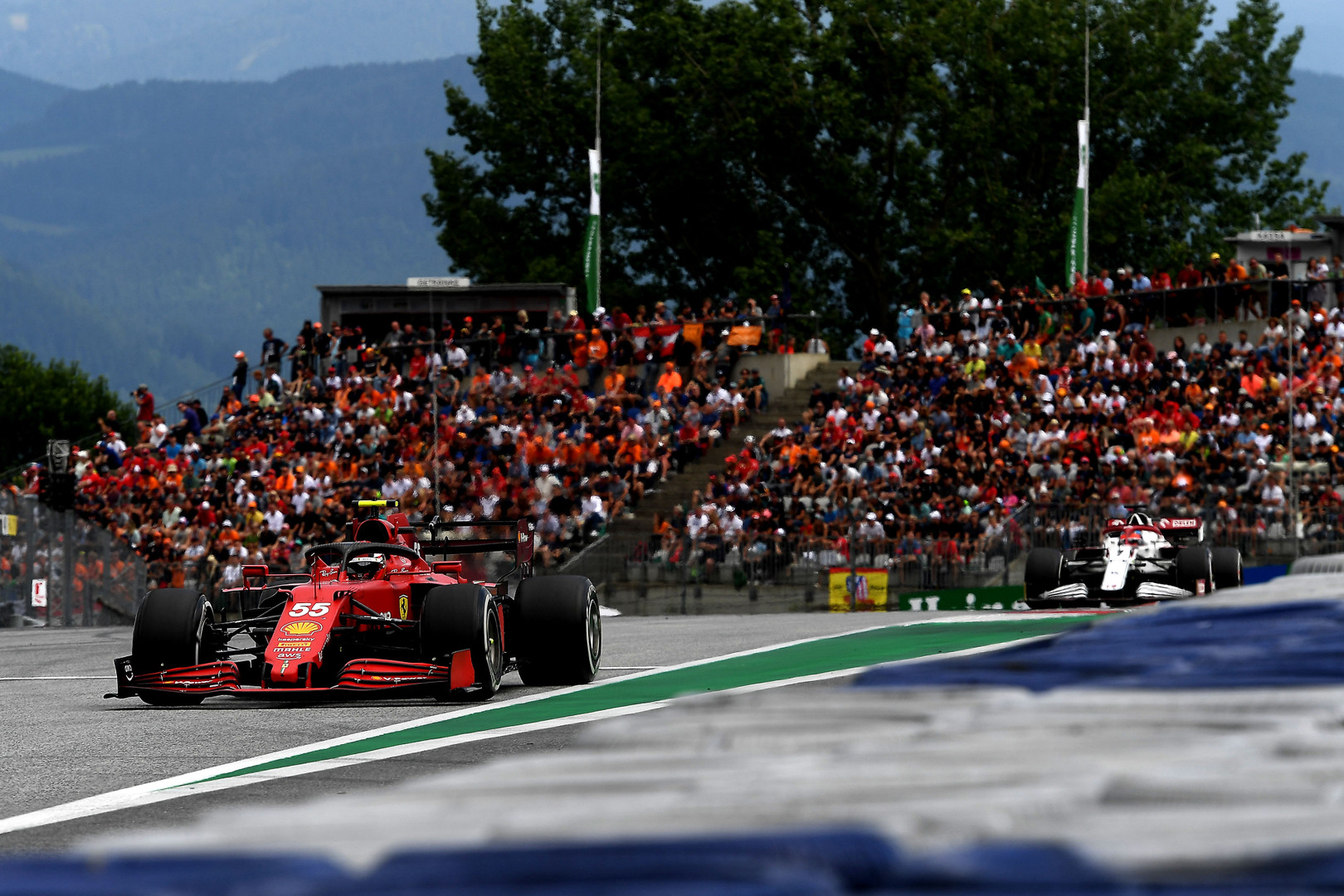 Carlos Sainz (P5, 10 pts): 9/10
When the season started and Carlos Sainz was making his first tentative outings in the SF21 after his off-season move from McLaren to Ferrari, we feared that the Maranello culture would give his new team mate Charles Leclerc too great an advantage, and that Sainz would struggle to establish himself. Well, there are no such qualms now after the third race in a row where Sainz has finished ahead of the Monegasque. Sainz was quicker than Leclerc in all the sessions on Friday and Saturday, with the exception of FP1 where both were in the top three behind pace setter Max Verstappen. But Ferrari didn't seem to have confidence in the car's pace and went for a slightly way-out qualifying strategy where they would rather miss the cut at the end of Q2 than be forced to start on the soft compound. Actually this proved a good call: although starting the race on hard compound tyres meant he lost four places at the start and dropped to 14th, running for an impressive 48 laps before making his one and only stop proved the making of the man. It meant he was on a fresh set of mediums for the final stint, and after Ferrari agreed to put him ahead of Leclerc he was able to catch and pass Daniel Ricciardo with two laps to spare to claim fifth place for the Scuderia.