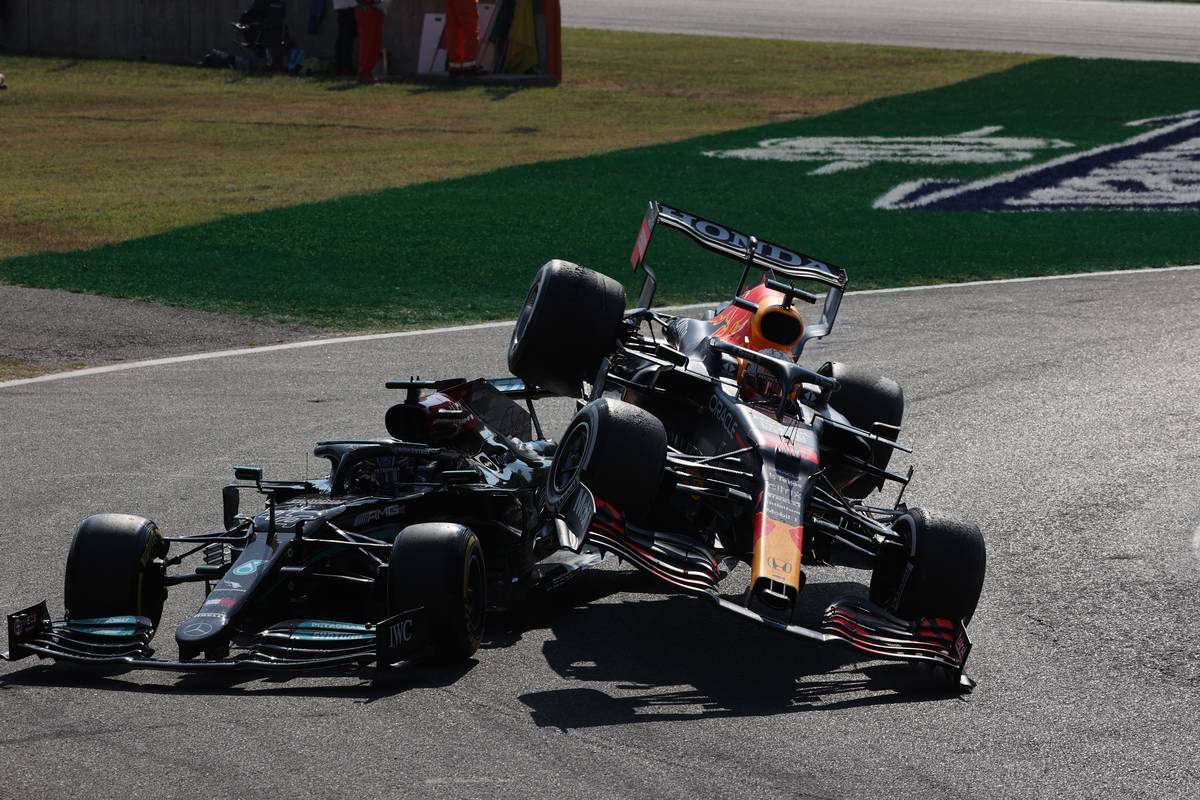 Max Verstappen (Pole, Accident lap 26, 2 pts): 8.5/10
It was the best of times, it was the worst of times this weekend for Max Verstappen. Monza is supposed to be a Mercedes stronghold, so finishing FP1 almost half a second off his rival seemed about par for the course and the target became damage limitation - which he achieved in qualifying by clinching third behind the Mercedes front row lock-out, and crucially ahead of the two McLarens. The sprint race was perfect for him and once Valtteri Bottas' grid penalty for engine component changes was applied the Dutch superstar found himself on pole for Sunday. But then it unravelled, first with him losing the lead to Daniel Ricciardo with a poor start (how long has it been since that last happened to him?) and then the team's strategy stuttered by putting him side-by-side with Hamilton on track after the two men had pitted. If Hamilton had come out of that ahead then it would have been the end of any chance of winning the race for Max. Instead, his refusal to back off ended the race for them both and left him facing a three place grid penalty in Sochi.

Lewis Hamilton (Accident lap 26): 8/10
With Monza being particularly suited to Mercedes, Lewis Hamilton was hoping to come out of this weekend with his lead in the drivers championship restored after the set-backs at Spa and Zandvoort. He made his point with a dominant showing in FP1 but was pipped to the top in qualifying by his team mate Valtteri Bottas - although crucially, both men were on the front row ahead of Max Verstappen. However a terrible start to the sprint race not only lost him three places on the grid for Sunday but also provided vivid evidence of how tough the McLarens were going to be to pass in race trim on Sunday. He ended up on a daring strategy of starting on the hard tyres which initially baffled his rivals but proved a good call. He was able to take advantage of Verstappen's own poor start and put himself in with a chance of beating the Red Bull, if perhaps not winning the race outright. Unfortunately it also put the two title rivals back out on the same piece of track, and only the Halo protection system prevented what could have been a huge disaster and tragedy in what ensued. While Verstappen was deemed responsible, we tend to see it as a racing incident with both men equally at fault, which is how we've made our decision on the ratings.