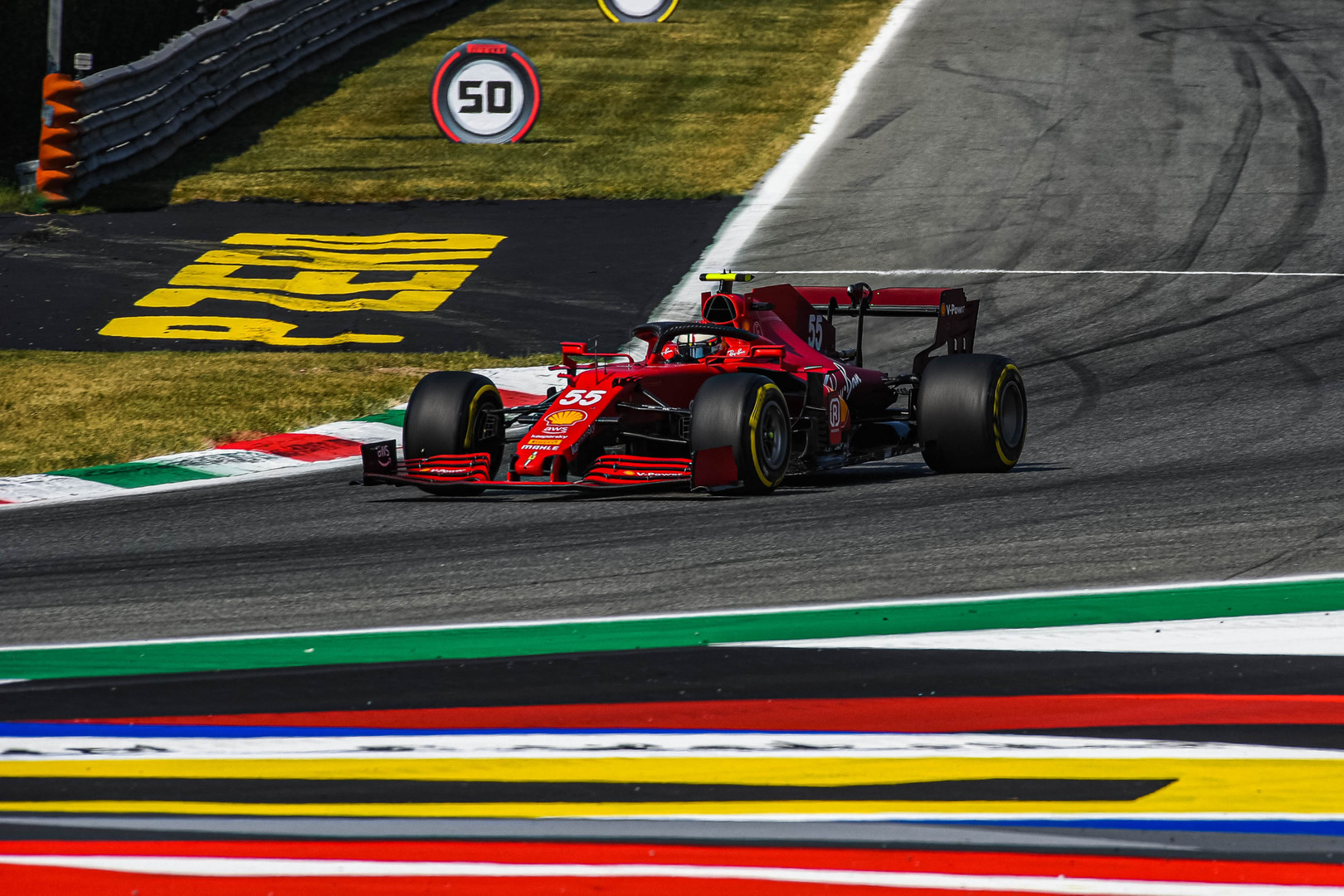 Carlos Sainz (P6, 8 pts): 7/10
We've been delighted to see Carlos Sainz perform so strongly since he moved from McLaren to Ferrari and the way he's been able to go toe-to-toe with his new team mate Charles Leclerc without being intimidated into a 'number two driver' role. But we're getting just a little bit concerned by how accident-prone the Spaniard has become in recent weeks, with another example of that occurring at Monza during final practice when a heavy crash in the middle of Ascari chicane left him winded and the car in pieces. Fortunately Sainz was recovered and the SF21 repaired in time for sprint qualifying, although he won't have enjoyed being pipped to sixth place by his team mate, an inversion of their relative positions going into the 18-lap scramble. In the Grand Prix, Sainz survived first lap contact with Antonio Giovinazzi when the Alfa Romeo moved right across him after returning to the track in an unsafe manner, but then succumbed to pressure from Sergio Perez on lap nine. The safety car for the Verstappen/Hamilton accident proved well timed for Sainz to make his single pit stop of the day, and while he had little chance of fending off the recovering Mercedes of Valtteri Bottas at the restart he was soon able to settle in to a comfortable sixth place for the rest of the afternoon.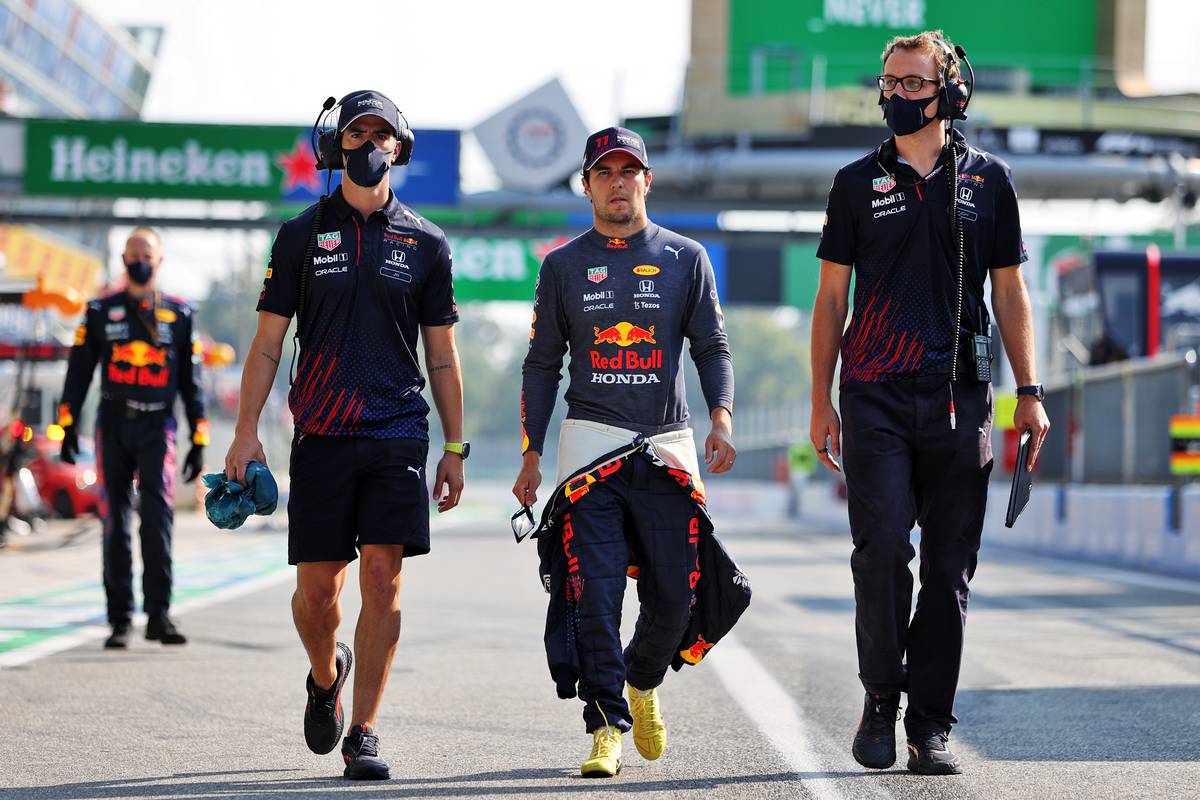 Sergio Perez (P5, 10 pts): 7.5/10
Sergio Perez never seems to have a calm, uneventful race weekend and the rating we give him almost always comes with a warning about the high rate of statistical error related to where you place your emphasis in the overall verdict. On the one hand, P10 in first practice (still almost six tenths slower than his Red Bull team mate Max Verstappen) is a problem. Qualifying in ninth place was also a disappointment. But he was up to speed in final practice (just a couple of tenths or so back from Max) and he picked up a welcome position for the start of Sunday's Grand Prix as a result of Antonio Giovinazzi spinning off ahead of him. He passed Carlos Sainz on lap nine and continued to make progress as cars ahead of him made their pit stops, putting him up in second place when the safety car was scrambled for the Verstappen/Hamilton accident. His own stop dropped him back to fourth but he then quickly claimed the scalp of the second Ferrari at the restart, Unfortunately he went off track in the process, and before he could hand the place back to Charles Leclerc as a precaution the option was closed off by Valtteri Bottas also passing the Monegasque. Perez was able to prevent Bottas picking him off for the remaining 22 laps but it was a somewhat Pyrrhic victory for the Mexican, who by now had been handed a five-second penalty for that illegal pass on Leclerc which meant that he lost two places in the final classification. Rounding out all these ups and downs, we reckon Perez comes out with a solid 7.5 this week - but it could easily have been up to 1.5 points plus or minus.