Mick Schumacher (P16): 6/10
Mick Schumacher seemed to enjoy Qatar and driving under the floodlights, but inevitably his enthusiasm couldn't overcome the inherent problems with this year's Haas which left him firmly at or near the back for most of the weekend. He had some early success in the race when he got the better of Nicholas Latifi on the opening lap, but the Williams was back in front again by lap 3. Pit stops further up the order helped him move forward as high as 14th but when he made his own stop on lap 21 it sent him right to the back again. Once he re-passed his team mate Nikita Mazepin his time was largely devoted to tangling with the Alfa Romeos, but he came out firmly second best in that encounter and was set to finish in 18th place before late punctures for both Williams cars promoted him two places by the chequered flag. Even so, any chance of earning points in 2021 seemingly remains as distant and forlorn a prospect as ever.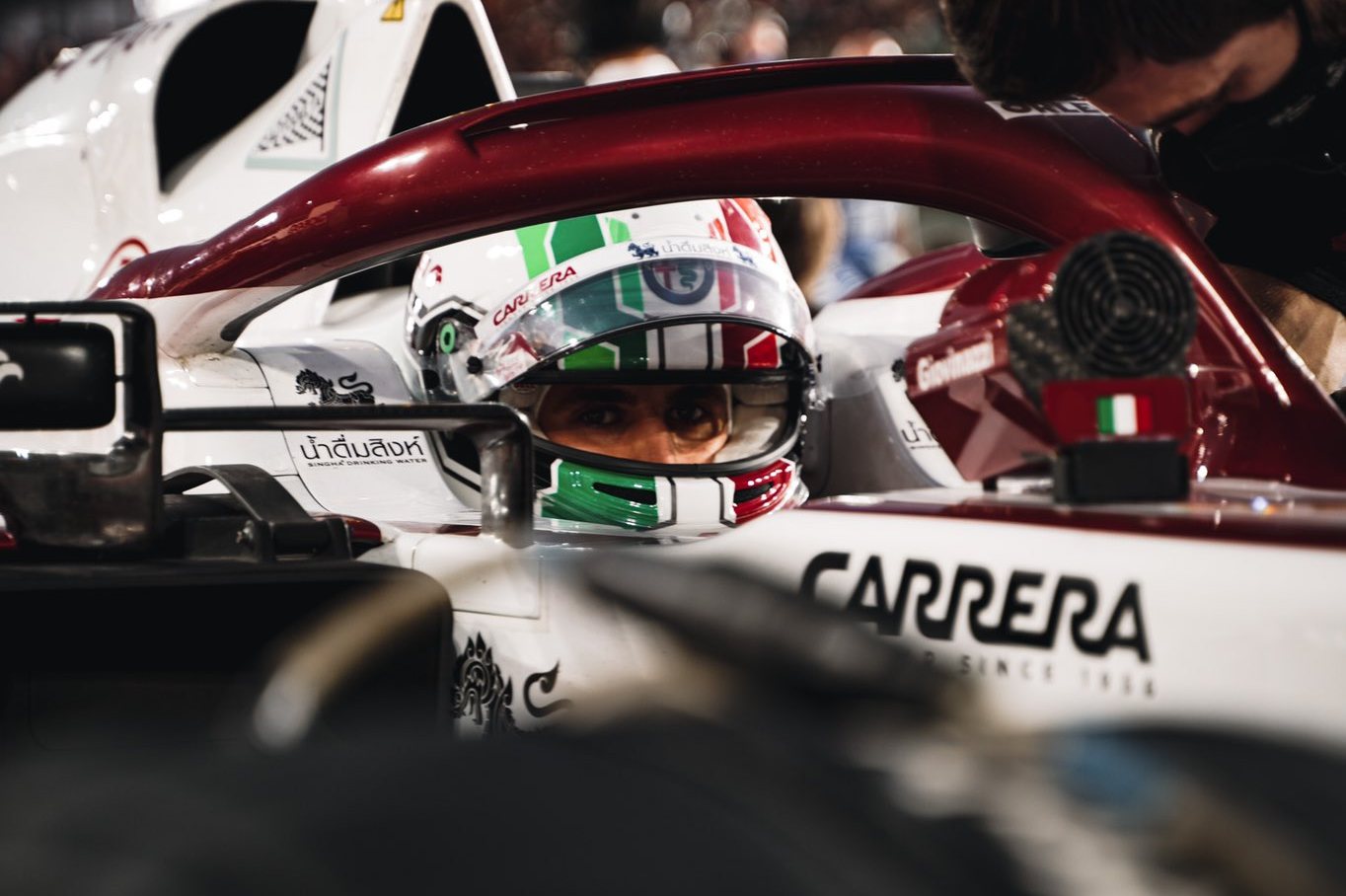 Antonio Giovinazzi (P15): 6/10
Having been formally handed his cards by Alfa Romeo in the week since the Sao Paulo Grand Prix, a less than happy Antonio Giovinazzi is now serving out his notice and trying not to look too out of sorts in the process. He didn't exactly shine in practice and was in the bottom five at the end of the first round of qualifying, quicker only than the two Haas cars, but he gained four places at the start of Sunday's race to run behind Charles Leclerc, Daniel Ricciardo and his own team mate Kimi Raikkonen. His second pit stop dropped him all the way back to 19th where he had to find a way back past Mick Schumacher, but then he was stuck behind Nicholas Latifi until the William's late puncture released him to rejoin Raikkonen in a final eight-lap drive for the line albeit well outside the points.