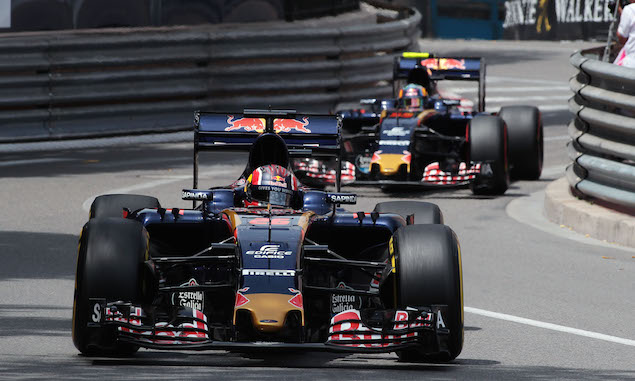 7. Toro Rosso - 7.5/10
A season of contrasts for Toro Rosso, with some impressive performances punctuated by struggles which were largely not of the team's own making.
The car looked strong throughout pre-season and expectations were high for the early part of the year due to an agreement to use the 2015 Ferrari power unit. That deal was required due to the falling out between Red Bull and Renault last year, and it meant Toro Rosso needed to take advantage in the early races.
Once again James Key and his team produced an impressive chassis, and the results were clear to see in the opening rounds as Max Verstappen finished sixth in Bahrain, sandwiched between a pair of double top ten finishes in Australia and China. Russia, too, would have seen a strong result as Verstappen was forced to retire from sixth on the road with power unit failure. Those four rounds made it clear Toro Rosso would be fighting for fourth in the constructors' championship given stability and a good power unit.
Unfortunately, the team had neither. Verstappen was promoted to Red Bull for the next race, with Danill Kvyat returning to Faenza. Kvyat struggled with the change and was only able to deliver four points for the team - courtesy of two tenths and a ninth - in the remaining races. While Carlos Sainz impressed with sixth in Spain and three consecutive eighth places in Austria, Britain and Hungary, the performance was starting to tail off.
The Ferrari power unit was holding Toro Rosso back the longer the season went on and it was a surprise when Sainz secured another sixth in the USA, but less so when he delivered a superb drive in wet conditions in Brazil to match that result. McLaren proved to be just too strong over the year, but it feels almost certain Toro Rosso would have been sixth in the championship had Verstappen seen out the season with the team.
Part two will be published on Tuesday 20 December.