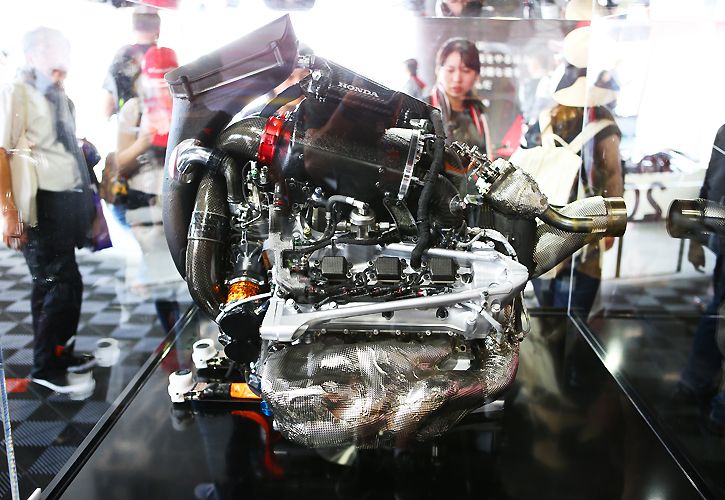 Mapping out the future
Austin wasn't a one-off, but rather just the beginning. The next move from Formula 1's new bosses came just a week and a half later. That's when they rolled out their blueprint for the sport's technical development after 2020. It aimed to make future hybrid power units less complex and therefore cheaper, with more standardised components. It was hoped that it would be more appealing to prospective new manufacturers.
Brawn and his team probably felt that this would be pretty straightforward and uncontroversial. But that's never the case in Formula 1: Liberty's honeymoon period was well and truly over. Ferrari were the most vehemently opposed, saying they would quit the sport entirely if the proposals went through. To be honest, that's not an entirely unprecedented threat from Maranello. But even among the more supportive teams, the response was muted. It was either too much or not enough or the wrong direction, or the right approach wrongly implemented. As usual, whenever you get ten F1 teams in a room you'll end up with at least 11 fiercely-held different opinions. And this time there was no Bernie around to shock and awe everyone into line with a typically outrageous rebuke.
Formula 1's shiny new look
And finally, the year ended with what was for many fans the most traumatic event of them all. A brand new logo to replace the existing one used by Formula 1 since 1987, famous for the hidden '1' in the design created by Carter Wong.
The new logo has no such hidden depths. The three-dimensional block is big and chunky, brash and modern, encapsulating Liberty's outlook for the sport itself. It immediately split fan opinion right down the line. When leaks of the design did the rounds (along with two others, deployed to run interference ahead of the official launch) many considered it fake news. Some judged it little better than the work of a first year art student. But despite the doubters, the new logo was indeed confirmed in all its glory on the podium at Abu Dhabi.
One thing is for sure: this is no longer your Uncle Bernie's Formula 1. Like it or not, for better or for worse, the future starts here.
Which moments do you think define the story of the 2017 world championship? Let us know the ones you would have chosen, and why!