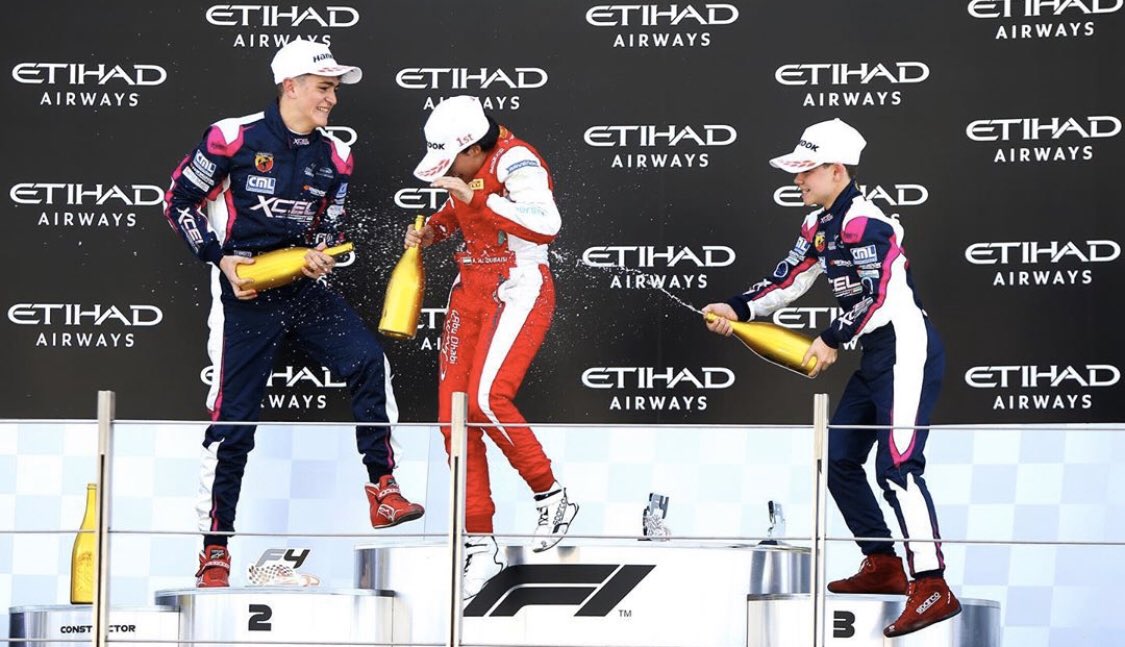 Here's a great trivia question for the astute F1 fan: when was the last time a woman won an F1 support race during a Grand Prix weekend?
The last time before Amna Al Qubaisi that is, the 19-year-old Emirati who trounced the boys in a lights-to-flag win from pole in Saturday's non-championship F4 race at Yas Marina.
Al Qubaisi's current track record includes two seasons in the Italian F4 Championship with the Abu Dhabi Racing by Prema team and a test in Formula E last year with Virgin Racing at Al Diriyah.
For some reason the teenager didn't make the W Series cut, but Amna hasn't given up on her chances of joining the all-female series in the future, especially after putting Saturday's win under her belt.
"It's really important so I can gain exposure and sponsorship opportunities for next year, we weren't really going to have any sponsorship deals but I think now after winning, it should open new doors and new opportunities for me," Al Qubaisi told Motorsport.com.
"W Series is a good opportunity for more mileage, track experience and the F3 regional car. I wouldn't mind competing also there."