Latest news about the Ferrari F1 team, info and history on the team and drivers (Sebastian Vettel and Charles Leclerc) for the 2020 World Championship.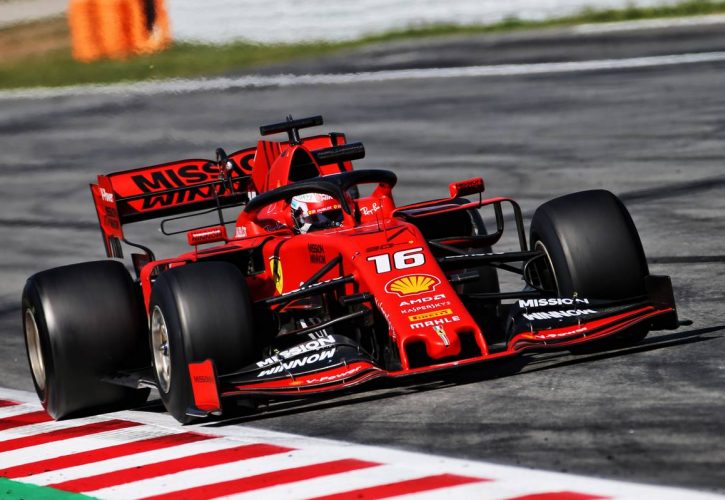 Key figures
| | |
| --- | --- |
| Base: | Maranello, Italy |
| Races entered: | 993 |
| Wins: | 237 |
| Pole positions: | 228 |
| World championships: | 16 |
​Ferrari F1 Team - Latest news:
​Ferrari F1 Team - History:
As far as many fans are concerned, the history of Formula One is the history of Ferrari - and vice versa. The legacies of the luxury sports car manufacturer and the world motorsports championship are so intertwined it's impossible to imagine one without the other.
In fact Ferrari's history goes back even beyond Formula One. The original Scuderia Ferrari was set up by Enzo Ferrari in 1929 as the racing wing of Alfa Romeo, which eventually absorbed the operation in 1939 and dismissed a discontented Enzo in the process.
After World War 2, Enzo was eager to turn away from wartime machine tool production and quickly set up a new race team at Maranello in time to enter the maiden season of the new FIA world motor racing world championship in 1950 which combined existing prestigious Grandes Epreuves into one annual drivers championship.
Ferrari is the only team to have competed in every single season of Formula One, but was by no means the star of the show at the start. Alfa Romeo was firmly in charge initially, at least until Alberto Ascari won back-to-back titles with Ferrari in 1952 and 1953 followed by Juan Manuel Fangio in 1956 and Mike Hawthorn in 1958.
The constructors' championship wasn't introduced until 1958, but British manufacturer Vanwall beat Ferrari to the honours in the inaugural season. Finally in 1961 it all came together for Ferrari which sealed the double (team and drivers championships) with Phil Hill. It was the first of 16 constructors championships along with a total of 15 driver titles in over nine hundred consecutive Grand Prix races.
That's not to say they have been consistently on top. After John Surtees led Ferrari to another double crown in 1964 it was over a decade in the wilderness before Niki Lauda restored the marque to the highest echelons in 1975 with three consecutive constructor titles and two drivers' championships, Lauda losing out to McLaren's James Hunt in 1976 after suffering a terrible accident at the Nürburgring.
Jody Scheckter was at the head of another double triumph for Ferrari in 1979, but thereafter the team struggled. Although there were three constructors titles (1982, 1983 and 1999), it wasn't until Michael Schumacher joined the team - and with the aid of team principal Jean Todt, chief designer Rory Byrne and technical director Ross Brawn - that Ferrari's fortunes were turned around to stunning effect with five consecutive drivers' and constructors' championships from 2000 to 2004.
Kimi Raikkonen delivered an encore success in 2007 following Schumacher's retirement, Brazilian team-mate Felipe Massa losing out to Lewis Hamilton the following year even though Ferrari still took team honours. However that proved Ferrari's last hurrah to date: since then they've been outshone first by Red Bull and latterly by Mercedes.
The team turned to Fernando Alonso, then to Sebastian Vettel, and even recalled Raikkonen to help revive their fortunes, but even the arrival of the forceful Maurizio Arrivabene as team principal in 2014 has yet to yield new titles so far. 2015 saw three victories for Vettel and increased expectations, but 2016 saw that progress stall as the team went on to finish 3rd in the Constructor's Championship with no victories to their name.
2017 promised to be different, pre-season testing indicated that the team had taken more risks with the design philosophies of the SF-70H and early laptimes suggested that Ferrari may be able to compete for race victories once again. However the season played out with Mercedes taking the Championship, Ferrari seemingly unable to overturn the consistency and reliability of Mercedes.
In 2018 Vettel and Ferrari were hoping to overturn that advantage and by mid season it looked like they had, but Mercedes hit another gear and the second half of the season and the momentum was on their side suddenly. By the end of the season the championship was in Mercedes hands once again, a fifth straight victory for the Silver Arrows.