Formula 1's class of 2018 was asked to select its top-10 best drivers of the season, and the vote resulted in another accolade for five-time world champion Lewis Hamilton.
Queried by Formula1.com, each driver was asked to rank the performance of ten peers using F1's current points system, with their top driver therefore scoring 25 points while the man in tenth position was awarded one point.
Drivers were also allowed to vote for themselves, but their individual selection was kept secret.
Those who took part in the vote were Fernando Alonso, Marcus Ericsson, Pierre Gasly, Romain Grosjean, Brendon Hartley, Charles Leclerc, Kevin Magnussen, Esteban Ocon, Sergio Perez, Kimi Raikkonen, Daniel Ricciardo, Carlos Sainz, Marcus Ericsson, Lance Stroll, Stoffel Vandoorne, Max Verstappen, Sebastian Vettel.
Unsurprisingly, Hamilton was the recipient of the majority of the votes thanks to a banner year that included 11 wins, 11 pole positions, 17 podium finishes in 21 races and a fifth world title.
Red Bull's Max Verstappen was a worthy runner-up however, the Dutchman likely benefiting from his strong end-of-year performance.
He was never a contender this season, but McLaren's Fernando Alonso got a seal of approval from the field, the departing Spaniard rounding off the top-three.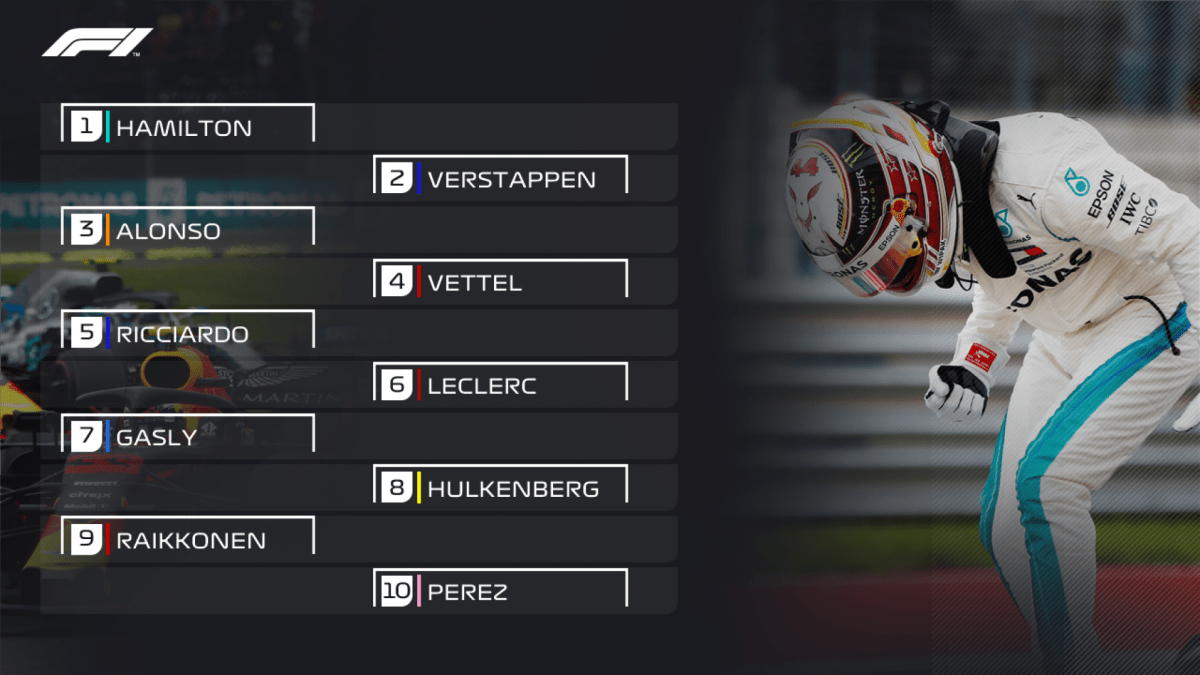 Gallery: The beautiful wives and girlfriends of F1 drivers
Keep up to date with all the F1 news via Facebook and Twitter