The debate over the best looking F1 car in history is often as fierce as the dispute over the best driver in history, and now there is a rare opportunity to own a machine that brings two contenders for those titles together.
Historic car dealer Speedmaster Cars has been entrusted with the sale of a Jordan 191, chassis #6, driven by Michael Schumacher at the Belgian Grand Prix in 1991. And Speedmaster hopes the precious artefact will find a new home for a cool £1.25m!
Jordan Grand Prix's 191, which made its debut along with Eddie Jordan's eponymous outfit in 1991, fits the bill as one of the most beautiful F1 cars to ever grace the tracks.
And its sleek and aesthetic lines penned by Gary Anderson were put to good use by rookie Schumacher at Spa where the future legend made his F1 debut and promptly outpaced in qualifying regular driver Andrea de Cesaris.
Schumacher owed his race debut with Jordan to Bertrand Gachot when the future founder of F1i.com was temporarily put out of commission by the British courts. With the support of Mercedes, Schumacher stepped into an unknown car and on to an unfamiliar track to qualify a remarkable seventh, 0.774s ahead of de Cesaris.
Alas, a clutch issue put paid to Schumacher's efforts on the climb up Raidillon on the opening lap, but for all it was clear to see: a star was born.
11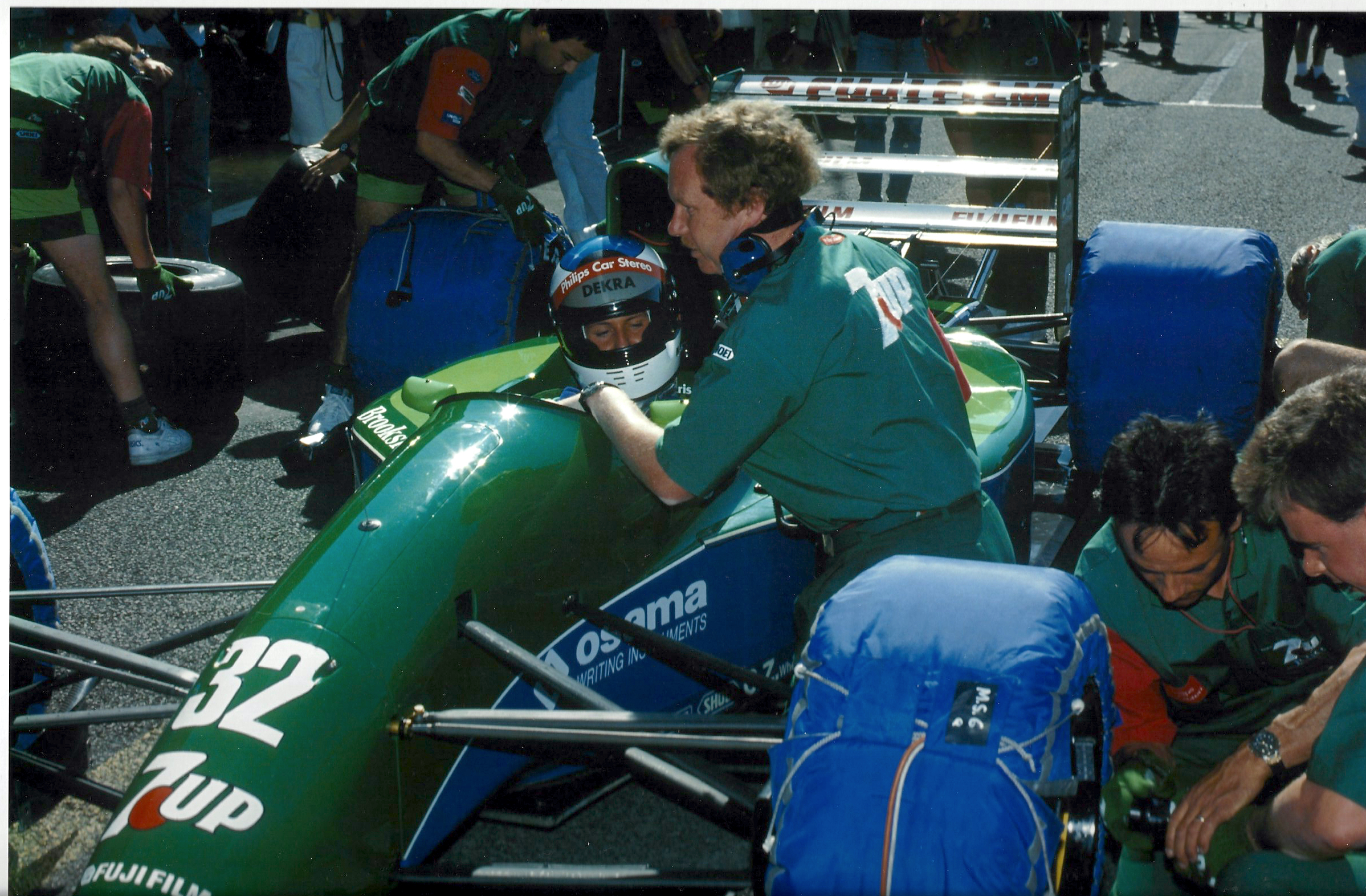 Chassis 191-6 was raced by de Cesaris at Spa, and the Italian was running second behind McLaren's Ayrton Senna and catching the Brazilian when his engine expired just 3 laps from the checkered flag.
But Schumacher briefly drove chassis #6 in free practice at Spa which undeniably adds a slight premium to the Jordan 191's value.
De Cesaris was baffled by the German rookie's speed and requested to try his car in free practice. But the swap was futile as Schumacher remained faster.
Following its career in the 1991 F1 World Championship, 191-6 was sold to Belgian racer and collector Jean Blaton and remained in his collection until 2005.
The car was then acquired by amateur racer Didier Siruge who occasionally raced the car in the Boss F1 Series and took the car to the Goodwood Festival of Speed a number of times.
Current owner James Hanson recently tested 191-6 at Donington and was once again overwhelmed by the car's speed, grip and balance.
"Anything F1 machine from this period or little later is just so fast," said Hanson, quoted by Motorsport Magazine.
"It has so much grip, everything about this car just boggles the mind. The car is so pure – you turn the steering wheel and it goes where you want it to go, you brake and it stops.
"It wants to be driven fast, it's involving to drive."
And now it wants to be bought. Any takers?
Gallery: The beautiful wives and girlfriends of F1 drivers
Keep up to date with all the F1 news via Facebook and Twitter