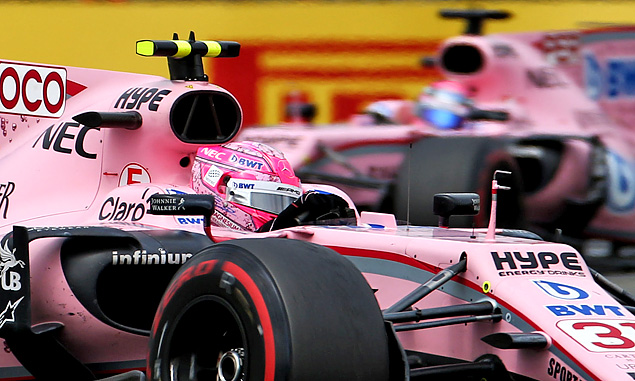 F1i continues to look back over the whole of the 2017 Formula 1 world championship season team-by-team and driver-by-driver.
Force India
Heading into 2017, the Sahara Force India F1 Team set its sights on finishing fourth in the constructors championships for the second season in succession. It seemed a realistic goal given a well-designed chassis, backed up by Mercedes power and two talented drivers. But as the season progressed it was the latter of those factors - the drivers - that quickly became the team's biggest headache.
Ferociously competitive and evenly matched, Sergio Perez and Esteban Ocon quickly went from team mates to deadly rivals both on and off the track. The team management was slow to tackle the problem, and its hands-off approach in Canada only worsened the situation by encouraging the drivers to take matters into their own hands. The low point came at Baku when the pair crashed, potentially costing them a podium or even a possible outright win. They collided again in Hungary and at Spa, and team orders were finally imposed for the remainder of the season.
No significant harm had been done to Force India's overall season objectives, although it will have irked the squad that it failed to finish on the podium at all for the first time since 2013. Fourth place was duly clinched in Mexico after the team had managed to build up a surprisingly large gap over Williams. The question now is whether the team can raise its game still further over the winter and successfully break into the Big Three next season.