We continue to tell the story of the 2017 Formula 1 world championship through the context of five defining moments. Today we revisit one day in May when Fernando Alonso skipped Monaco for a new, bold challenge...
It's one of global motorsports' cruellest ironies that two of the most famous races are irrevocably wedded to the same date and also separated by a vast ocean. Even with 21st century technology, no driver can take part in both the Monaco Grand Prix and the Indianapolis 500 in the same season.
No Formula 1 team in its right mind would agree to release a star driver from the sport's most famous, important and lucrative race just to go and play around on an oval for a few weeks. But McLaren wasn't in its right mind by this stage of their collapsing partnership with Honda: if it kept Fernando Alonso happy, then they'd move Heaven and Earth to organise an Indy 500 program for him in association with Andretti Autosport.
If became one of the biggest motorsports story of the year, and a much-needed positive public relations coup for Alonso and for McLaren. The story ended with an ironic twist, when Alonso retired 20 laps from the end with a Honda engine failure, but he was still the hero of the hour. It rekindled Alonso's love of motorsport and he attacked the rest of the season with the energy of a racer half his age, while also eyeing up new extracurricular activities such as Le Mans for 2018.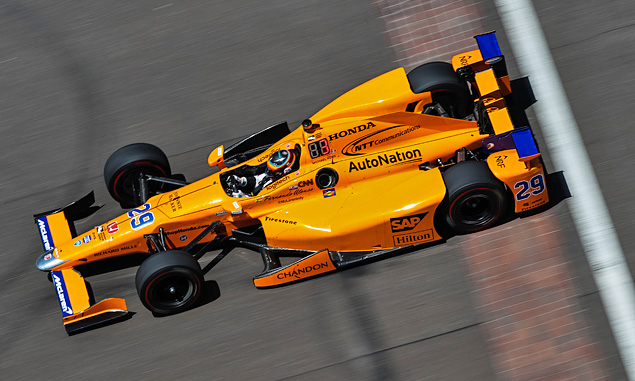 Read on: Pressing the exit Button