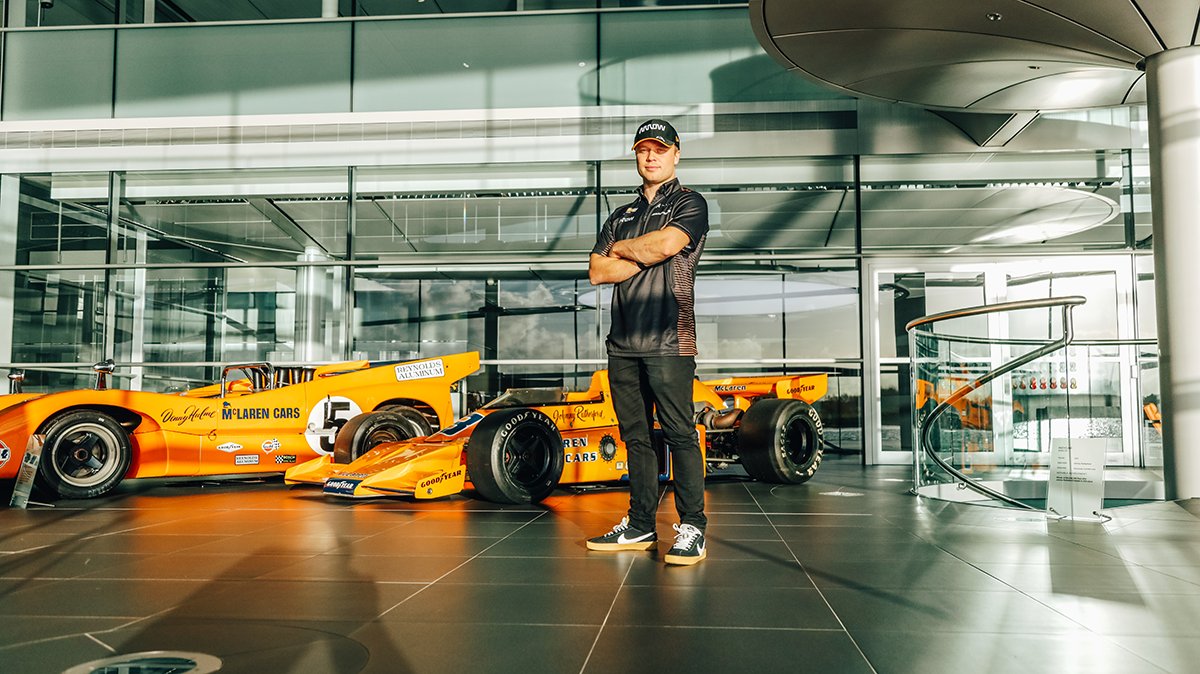 Felix Rosenqivist will join Arrow McLaren SP next season in IndyCar after a two-year spell with Ganassi, and yesterday the Swede visited Woking for the very first time.
Rosenqvist was given a royal tour of McLaren's MTC, guided by non-other than Amanda McLaren, the daughter of the legendary Bruce McLaren.
Basking in McLaren's historic atmosphere, surrounded by the team's priceless heritage, Felix took a keen interest in Johnny Rutherford's McLaren M16C that won the Indy 500 in 1974.