Formula 1 managing director Ross Brawn says the sport is set to introduce from 2021 a new governance structure that would prevent a team from exploiting any loopholes in the sport's technical rules.
Formula 1 will hopefully usher in a new era from 2021, with a fresh set of sporting and technical regulations aimed at promoting closer and better racing up and down the field.
Needless to say, the teams' engineers are already hard at work devising their future contenders, their creative minds poring over the regulations to make the most of the new law and order with the hope of perhaps identifying a slim technicality that can be transformed into a massive edge.
However, while any designer might well uncover the odd loophole, a team might not be able to hold on to its unfair advantage for very long per Brawn's future potential governance structure.
A new rule making process by which the teams, Liberty Media and the FIA get 10 votes each would have the capacity to immediately dismiss a loophole exploited by a team if 28 of the 30 votes are in favour of cracking down on the specific advantage!
"The governance in the past has been the teams have to all agree to make a change," explained Brawn, quoted by Motorsport.com.
"We're pushing through governance where we can make changes, with much more short notice than at the present time.
"So, if you exploit a loophole in the future, you can be shut down the next race, which you could never do now."
"If one team stands out there with a solution that had never been conceived and had never been imagined, and destroys the whole principle of what's trying to be done, the governance would allow, with sufficient support from the other teams, to stop it. And this is a whole different philosophy."
"And what then happens, someone who has a loophole thinks to themselves, do I want to use it and risk it being stopped? Or do I want to tell the FIA about it because it wasn't intended?"
Ironically, such a voting procedure, had it been in force in 2009, would have prevented Brawn's very own team - Brawn GP - from exploiting its creative double-diffuser device and running away with the world championship!
The planned new governance might well infuriate those techies who aim to think "out of the box". But could the procedural sword of Damocles hanging over the team's head potentially also suppress real innovation? Brawn doesn't believe so.
"We want people with an understood set of regulations to be the best at what they do," he explains.
"And I think they have to rely on us, and the FIA, that we're not going to penalise someone who has a great idea. And that is subjective.
"But is a great idea the fact that somebody put a comma in the wrong place in the regulation, which means a lawyer can interpret it in a diverse way? I don't think it is.
"I think a great idea is: this is what was intended, we realised we can do this. So it's a fine line, but the governance in F1 is just as crucial a part of the process as the other changes we've made.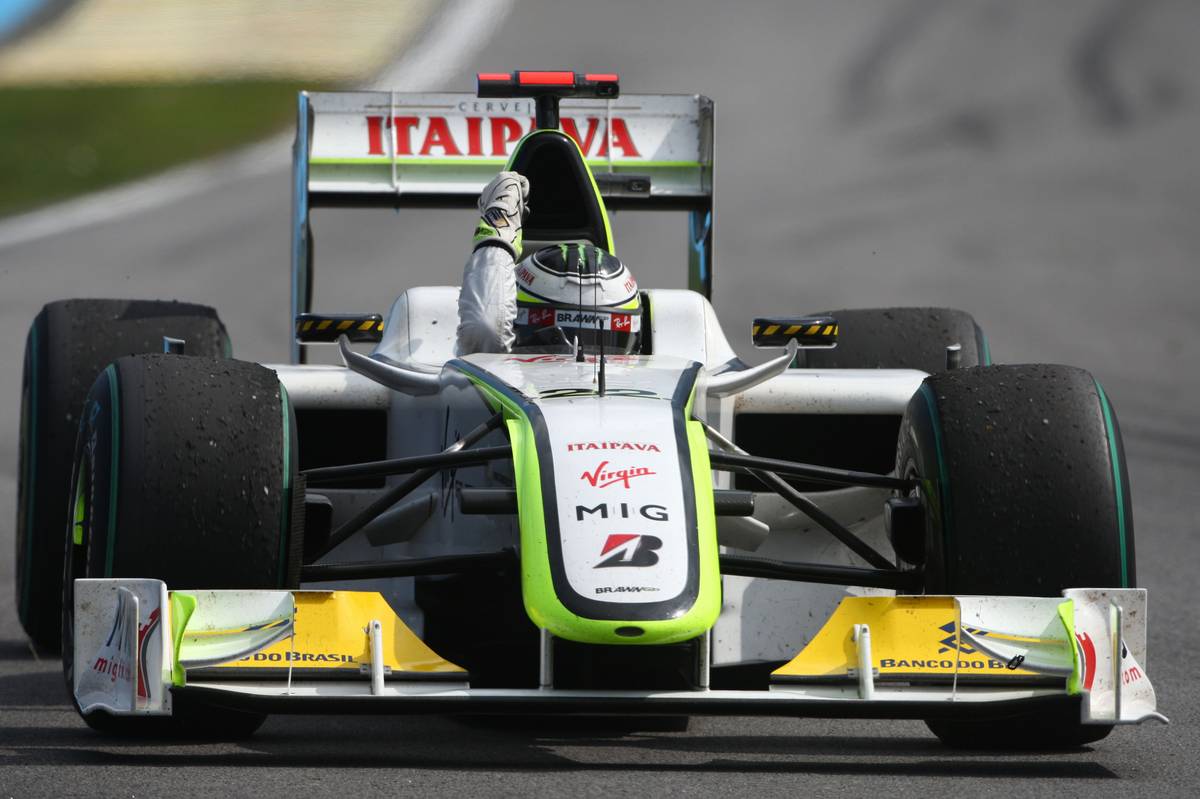 "I can accept that maybe, rather like in 2009, someone gets it right, someone gets it wrong," he added.
"But I think you have to look fundamentally at the fact that only three teams won [recently], and are only ever going to win, because no one else even came close.
"And you are just leaving things at risk, with the budgets those teams are spending, to a slight downturn in the economy and then suddenly it becomes a problem [for F1].
"So there is a risk. There's a chance that in 2021, somebody will get a jump on the opposition. But I think it's a necessary reset. Otherwise, I don't know we are going to correct the situation we're in."
Gallery: The beautiful wives and girlfriends of F1 drivers
Keep up to date with all the F1 news via Facebook and Twitter