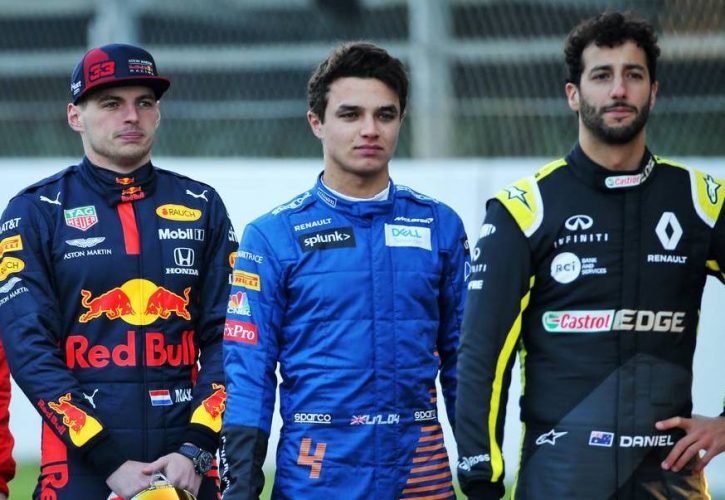 McLaren's Lando Norris says kicking off the 2020 F1 season with three consecutive races will prove more difficult for divers than getting up to speed.
Formula 1's disrupted campaign will kick off next week in Austria where drivers will race twice at the Red Bull Ring - on July 5 and 12 - before battling a week later at the Hungaroring on the outskirts of Budapest.
Norris doesn't believe that drivers will take long to get back into the groove but an immediate three-race stint will be physically challenging according to the McLaren charger despite everyone's likely impeccable fitness levels.
"It's not going to be easy for all of the drivers, but I think we're all very good at what we do and I don't think it would take us too long, probably laps really, to get back in the hang of really how to drive the car," Norris told Autosport.
"But putting the body straight into a triple-header, physically, is probably going to be a bigger challenge jumping in than actually getting up to speed with the car.
"I think that's going to be the bigger challenge for the drivers, because as much training as you do, and as much as I've been doing and a lot of drivers I'm sure have been doing, driving a race car, just the forces it puts you under and how it puts you under those forces is very different.
"You can't really replicate them in a lot of ways. You can do all the training you want but it's still abnormal for the body to go and start pulling five, six Gs around corners and going over the bumps.
"I think that's going to be a challenge."
Gallery: The beautiful wives and girlfriends of F1 drivers
Keep up to date with all the F1 news via Facebook and Twitter