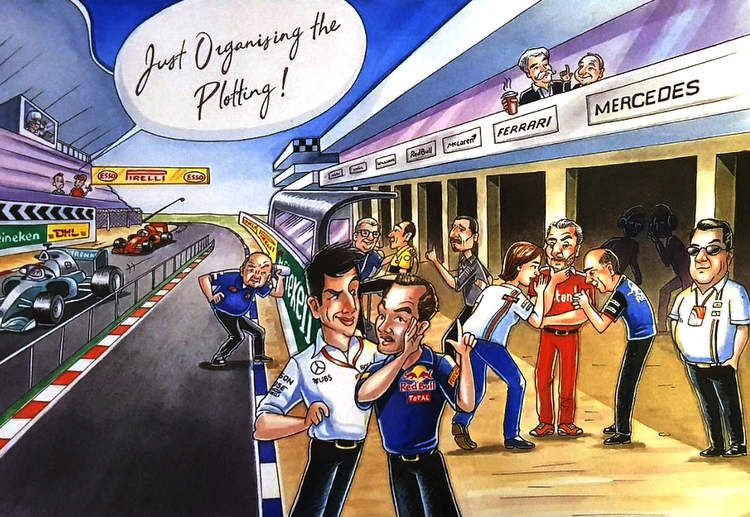 With the advent of technology, many have forgotten the essence of sending out Christmas cards, but not so one Bernard Charles Ecclestone.
While he's no longer running the show, Bernie still keeps tabs on Formula 1, popping up in the paddock every now and then or lurking in the wings, keeping his ear to the ground.
This year, Ecclestone's traditional Christmas card depicts the former supremo sitting in a booth (check the upper left-hand corner), overlooking a group of scheming, collusive team bosses, with someone opposite the pitlane saying "Just organizing the plotting".
Are they referring to Bernie or to the managers? Or perhaps they're pointing to F1 CEO Chase Carey - his trademark coffee to go in hand - and FIA president Jean Todt, casually conversing above it all?
Happy holidays to you too Mister E.!