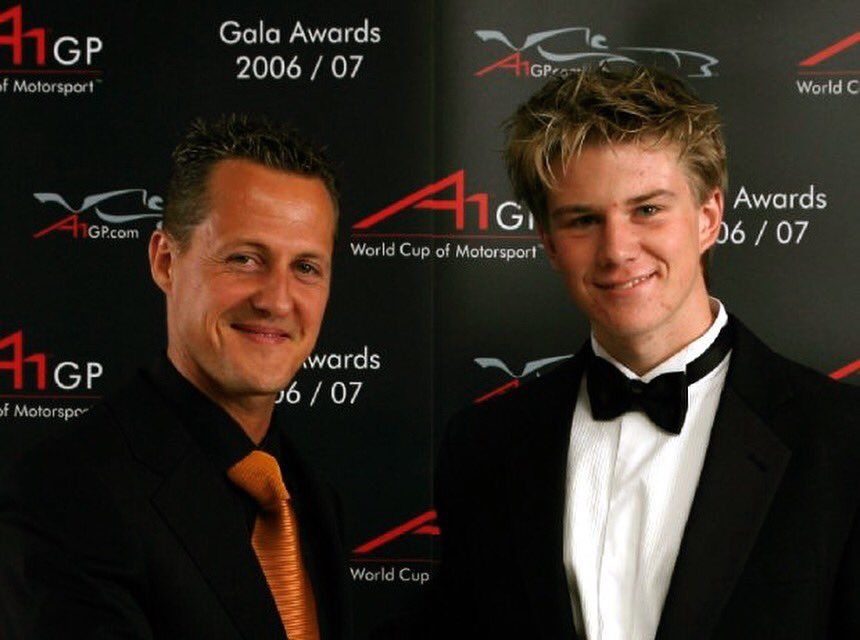 Any ambitious young German driver racing over a decade ago was inspired by Michael Schumacher, and Nico Hulkenberg was no exception.
Back then, in 2007, the Hulk had won the A1 Grand Prix championship racing for Germany, a feat that gave him the opportunity to meet Schumacher, a man against whom he would race against a few years later in F1.
On the occasion of the F1 legend's 50th birthday, the Hulk remembered that moment with a picture of himself - looking all bright-eyed and bushy-tailed - with Michael and a few words.
"Happy 50th birthday, Goat! Stay strong and keep fighting!!"