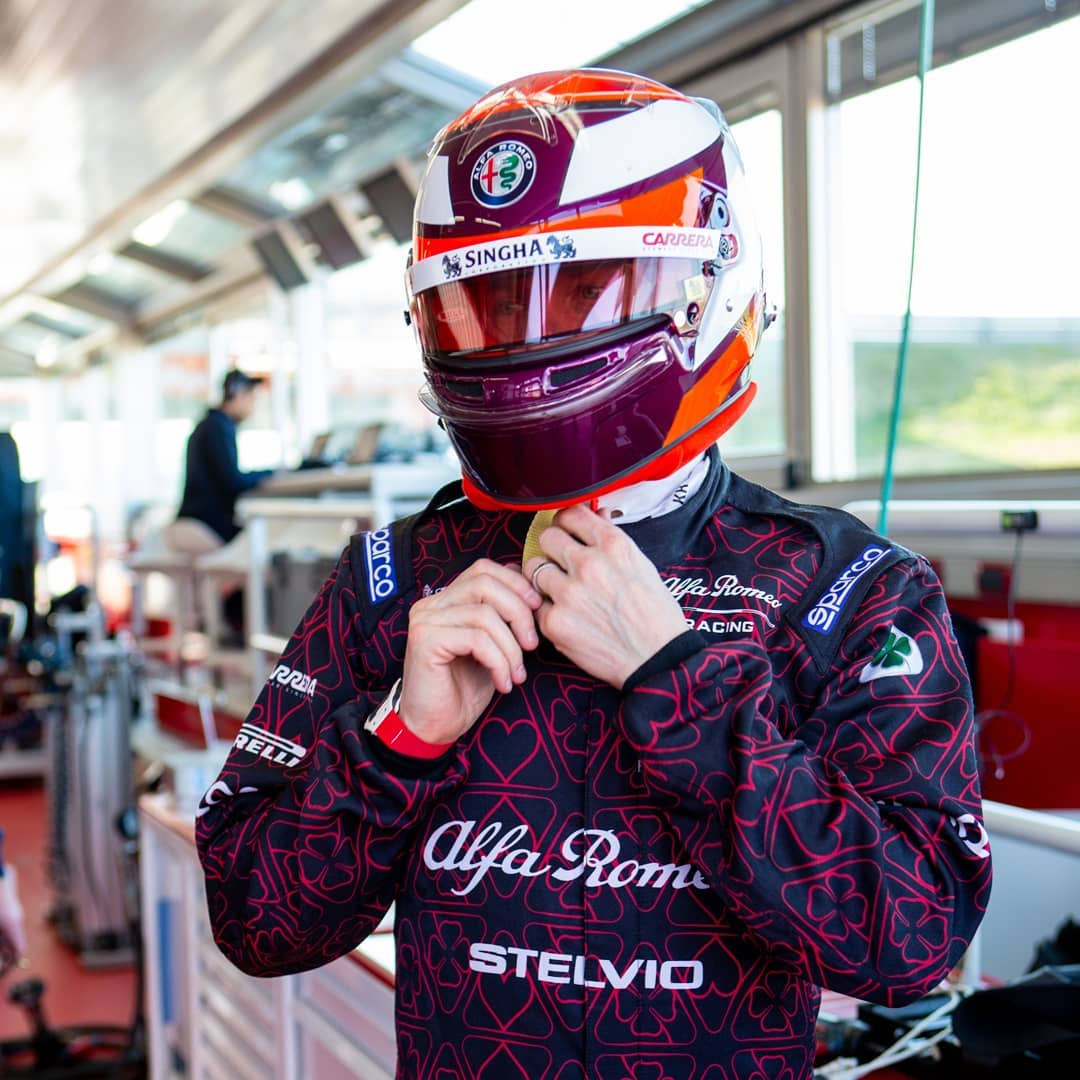 While everyone expected to be focused on the launch of McLaren's MCL34, Alfa Romeo quietly rolled out its 2019 charger in Fiorano, and ultimately stole the Woking team's thunder!
Two things polarized everyone's attention: Alfa Romeo's striking Quadrifiglio and hearts livery and the very odd front wing mounted on its new-spec charger.
Regarding the former, it was likely a one-off scheme, but with a set of overalls and a new helmet to boot for Kimi Raikkonen, Alfa sure went through a lot of trouble - and expense - to design and produce a motif that will never been seen again.
All should be revealed on Monday, in the Barcelona pitlane when the team pulls the covers off its definitive car, and Kimi pulls on his helmet!