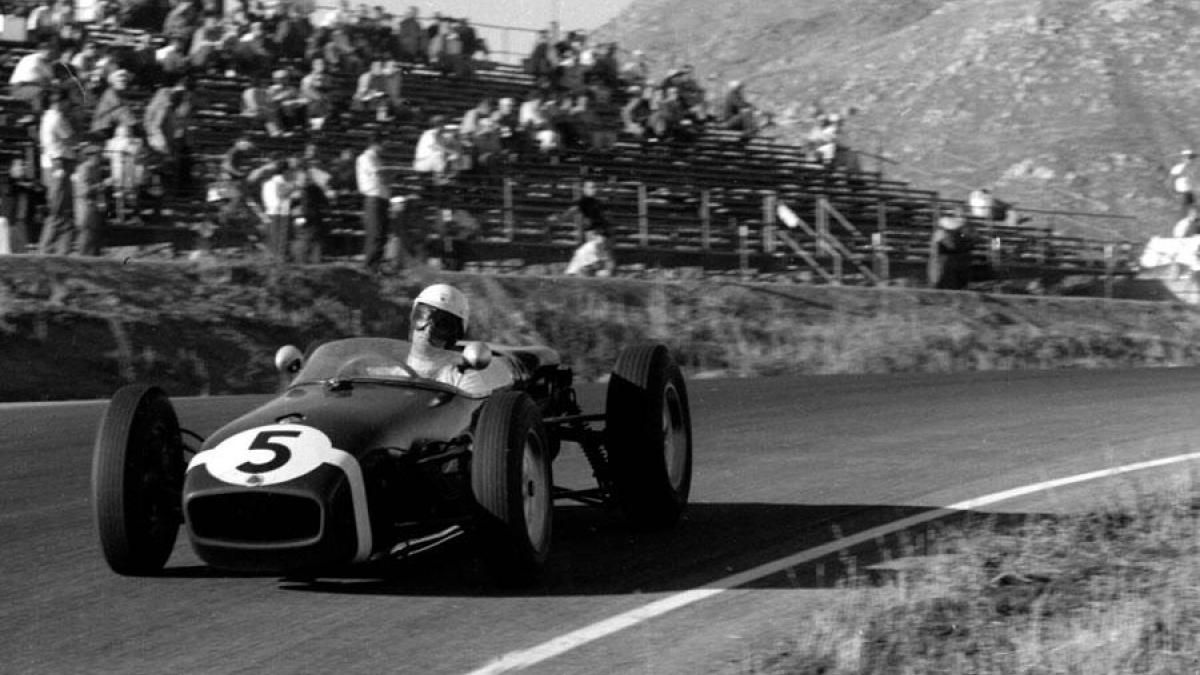 Stirling Moss closed the books on F1's season on this day in 1960 with a win in the US Grand Prix at Riverside on board Rob Walker's Lotus 18.
The final event of that year's campaign - which crowned Jack Brabham as world champion - took place 10 weeks after the last European race at Monza, and Ferrari didn't even bother to travel to California.
On race day, only a small crowd of locals were on hand to witness Moss' fourteenth career win in F1, a lack of popular success that thwarted Riverside's F1 future, the US GP migrating to Watkins Glen in 1961 where it would remain for the following fifteen years.