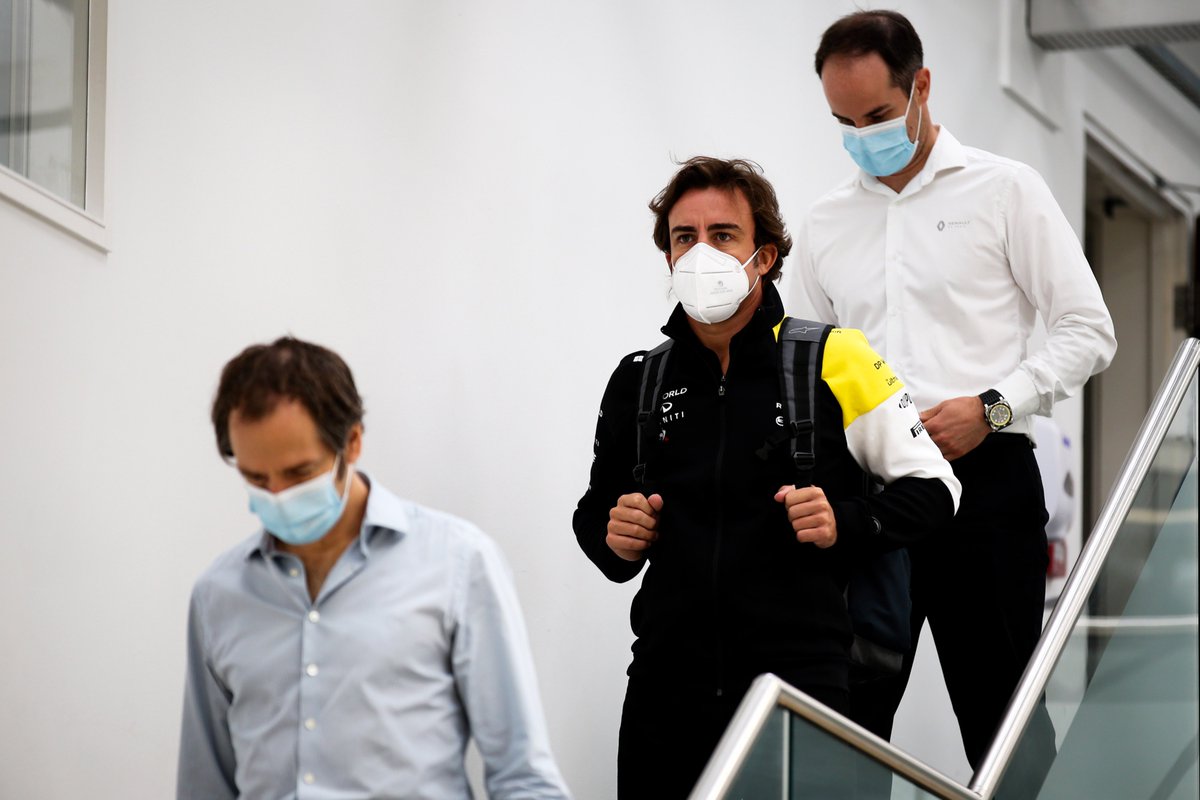 Yesterday was a homecoming of sorts for Fernando Alonso, with Renault's 2021 driver returning to Enstone for the first time since leaving the French outfit at the end of the 2009 season.
Alonso - already wrapped up in team kit - was greeted by Renault chief race engineer Ciaron Pilbeam and given a tour of the premises, although the two-time world champion is well-acquainted with Enstone's corridors as he said on Twitter.
"An incredible thrill to go back to the factory," he wrote. "I came to Renault in 2002, when I was 21 years old, I know every corner of this place, every corridor, every door... It has been a very special day."
To help its new driver hit the ground running early next year, Renault is seeking permission from the FIA to run Alonso at the post-season young drivers' test scheduled in Abu Dhabi in December.
At 39, he's no longer a spring chicken, but Fernando Alonso is raring to go!