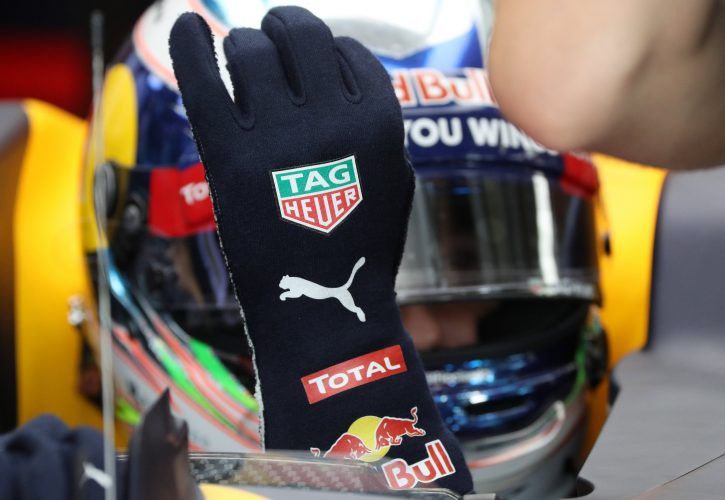 A new hi-tech biometric glove will make its début in Formula 1 during the 2018 season, according to reports.
The glove was first suggested last year. Mercedes, Ferrari and Red Bull drivers tested prototypes at the Hungaroring in August.
A small 3mm biometric sensor stitched inside the driver's glove will track their pulse rate and oxygen levels in the blood. It will also have the ability to monitor body temperature and respiratory rate.
The data could prove essential in assessing a driver's medical condition in the event of an accident.
Germany's Sport Bild newspaper reports that the glove will be ready for use this season. However, it won't be made mandatory until 2019.
"We asked ourselves how we could use state of the art technology to help our medical team and therefore the drivers," explained FIA deputy race director Laurent Mekies.
"If you know whether the driver is moving and breathing, you can make quite different decisions," Mekies continued.
"For instance, does the car have to be moved quickly to access the driver? Or can the recovery be done more cautiously?
"The drivers are very supportive of this move to improve safety," he added.
Currently, the equipment used to monitor drivers' vital signs is relatively bulky, and only applied after the incident has happened.
"There are also times when the driver isn't immediately accessible to us," FIA Deputy Medical Delegate Dr Ian Roberts said. "If we can't see him or we're not actually next to him, there's limited information that we can get."
"With this new technology, the moment a driver has an incident we will receive physiological readings and biometrics.
"He is continually monitored from point zero right through to the initial response and on to the medical centre."
Gallery: The beautiful wives and girlfriends of F1 drivers
Keep up to date with all the F1 news via Facebook and Twitter