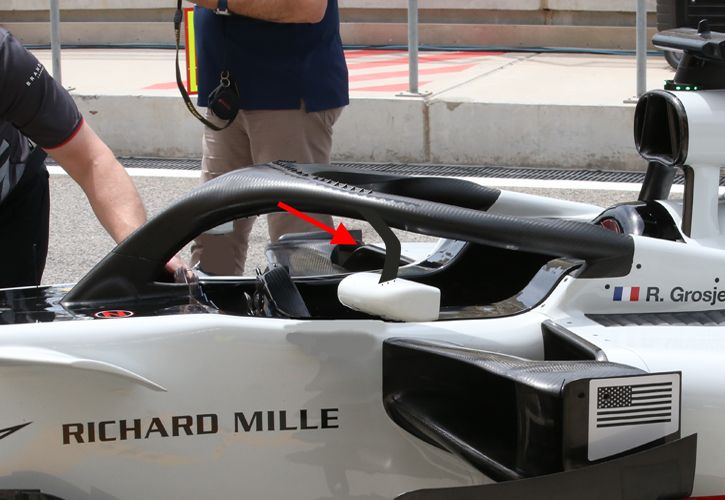 The FIA has announced that teams are allowed to mount mirrors on the Halo cockpit safety device, potentially opening up the element for some creative aerodynamic solutions.
Drivers commented earlier this season about the difficulties the Halo posed in terms of seeing the mirrors mounted in their normal position on the side the cockpit.
A directive sent to the teams by FIA technical official Nikolas Tombazis stipulates the conformity of the mounting of mirrors on the Halo, and clarifies that they cannot be mounted on both chassis and Halo.
"We expect that you will be able to satisfy us that the installation is sufficiently rigid to ensure that the mirror does not vibrate too much, which would limit driver visibility," Tombazis wrote in the note.
"We will not accept a dual mirror mounting (halo and traditional survival cell), as this could cause delays in the event a rescue team had to remove the halo following an accident.
Furthermore, the FIA has forbid the installation of cameras on Halo-mounted mirrors, something which may thwart Liberty Media's efforts of offering an improved on-board view for F1 fans.
"We will not accept a cable or connectors to run through the halo fairing, hence in the rare case when a team is asked to mount cameras in the mirrors (position 1 of Drawing 6 of the Technical Regulations), that team would have to resort in using a mirror installation on the chassis or side pod."
Gallery: The beautiful wives and girlfriends of F1 drivers
Keep up to date with all the F1 news via Facebook and Twitter