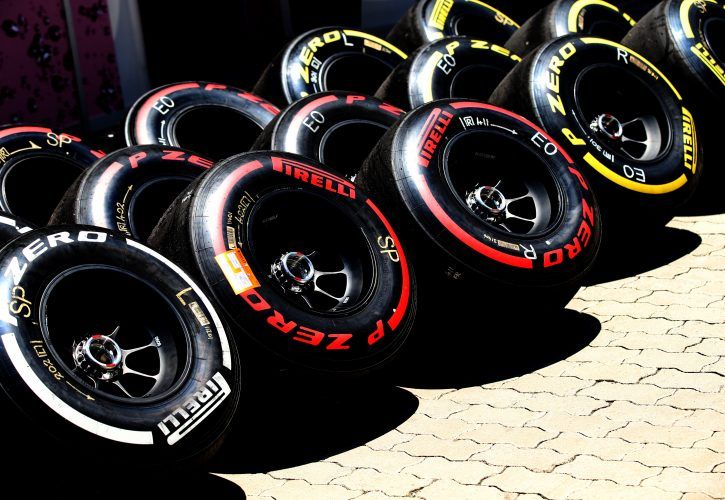 It's back to school for Formula 1 this weekend, and back to a bona fide power-sensitive track, with Spa also characterized by its seven-kilometer lay-out, the longest on the F1 calendar.
On paper, Pirelli appears to be bringing a selection of compounds - medium, soft and supersoft - that is one step harder than the one it supplied last year at Spa.
However, each tyre in the Italian manufacturer's range is one step softer than its 2017 equivalent, so the teams shall be dealing pretty much with the same selection as last year.
The reason for maintaining the same choice, despite the increased performance from the cars this ear, is down to the unique characteristics of the Spa-Francorchamps circuit.
Although it's the longest track of the year, with some big corners and compressions that put plenty of energy through the tyres, the compounds selected last year proved to be the right choice for this epic circuit.
"There's been an interesting range of tyre selections for Spa, which are all different among the top teams," noted Pirelli F1 boss Mario Isola.
"In fact, most of the teams all the way down the grid have gone for some quite diverse choices.
"This could lead to a wide variety of different strategies, especially as Spa is a track where it's very possible to overtake.
"But Spa is also very hard to predict, especially when it comes to the weather, so teams will have to react to circumstances as they arise as well. Tyre-wise, this really isn't an easy race.
"Nonetheless, last year we made quite an aggressive tyre nomination, and the race underlined the validity of this choice, so we've gone for the same nomination again, albeit with different names for the compound.
Gallery: The beautiful wives and girlfriends of F1 drivers
Keep up to date with all the F1 news via Facebook and Twitter