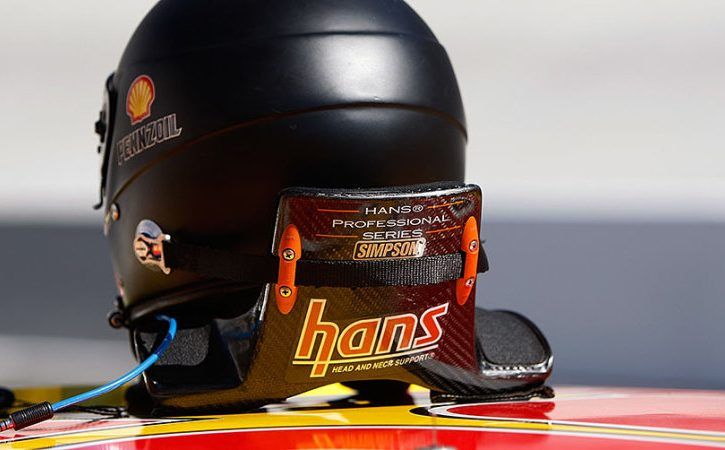 Dr Robert Hubbard, the engineer responsible for co-developing the life-saving Head And Neck Safety device, passed away on Tuesday at the age of 75.
After receiving a Ph.D. from the University of Michigan, where he studied the physical and mechanical properties of the human skull, Dr Hubbard specialized in biomechanical engineering at General Motors, studying crash-related injuries in the 1970s in association with early crash-test dummies
In an effort to prevent fatalities caused by basal skull fractures - a common cause of drivers' death in racing accidents, Hubbard partnered with IMSA driver Jim Downing to engineer and develop the HANS device.
Downing had lost a good friend, Patrick Jacquemart, in a testing accident at Mid-Ohio in 1981, and the tragedy spurred on the two men's efforts to find a way to restrain forward head movement in the event of a head-on crash.
The early prototype iterations of the HANS were unpractical to use because of their bulky size, but the protective value of the shoulder-mounted safety element in an accident was clear for all to see.
Further development enabled Hubbard to downsize the device and that resulted in a product that would become the revolutionary global - and mandatory - standard for protecting drivers in almost all categories of racing.
"He was very proud of that device that he came up with and it really rounded his life out very nicely," Downing told Road & Track.
"He's one of these guys that thought about it and thought about it and thought about it until he had this idea.
"We were all lucky to have somebody that had the background to see the nuances of how the head and neck work, how they get hurt, and what happens in accidents."
"His best friend was work," he added.
"The world is saying very nice things about him today, and they all appreciated him. That's really a great deal.
"It's just impressive the number of people that appreciate him and the history of this what he's contributed to racing."
Gallery: The beautiful wives and girlfriends of F1 drivers
Keep up to date with all the F1 news via Facebook and Twitter