Formula 1 teams have been informed by the FIA of Pirelli's three main targets for next season that will include low degradation tyres offering a wider working range and less overheating.
The sport's governing body has sent teams a new Pirelli 'target letter' explaining the main criteria that shall define the supplier's tyres for next season but also for 2021, upon the introduction of 18-inch wheels into the sport.
The targets are the result of lengthy consultations between F1, the FIA, Pirelli and the teams.
"They have the target letter now," said Pirelli F1 boss Mario Isola, quoted by Motorsport.com.
"And we are happy to receive their comments as soon as possible to see if we can address some of the requests.
"The process is ongoing. And obviously in this target letter we also cover 2021, so there's double work on that.
"We worked a lot on the target letter, together with the FIA and F1, because it's not easy to measure the targets and define the targets.
"Sometimes people believe that it's just a matter of writing a number on a piece of paper, but it's not like that.
"You need to understand the numbers, you have to understand how to measure the targets, otherwise it's useless, and we are working hard on that.
"And we probably need to review the target letter in the future to adapt it to the conditions that we will experience with 18ins tyres and so on."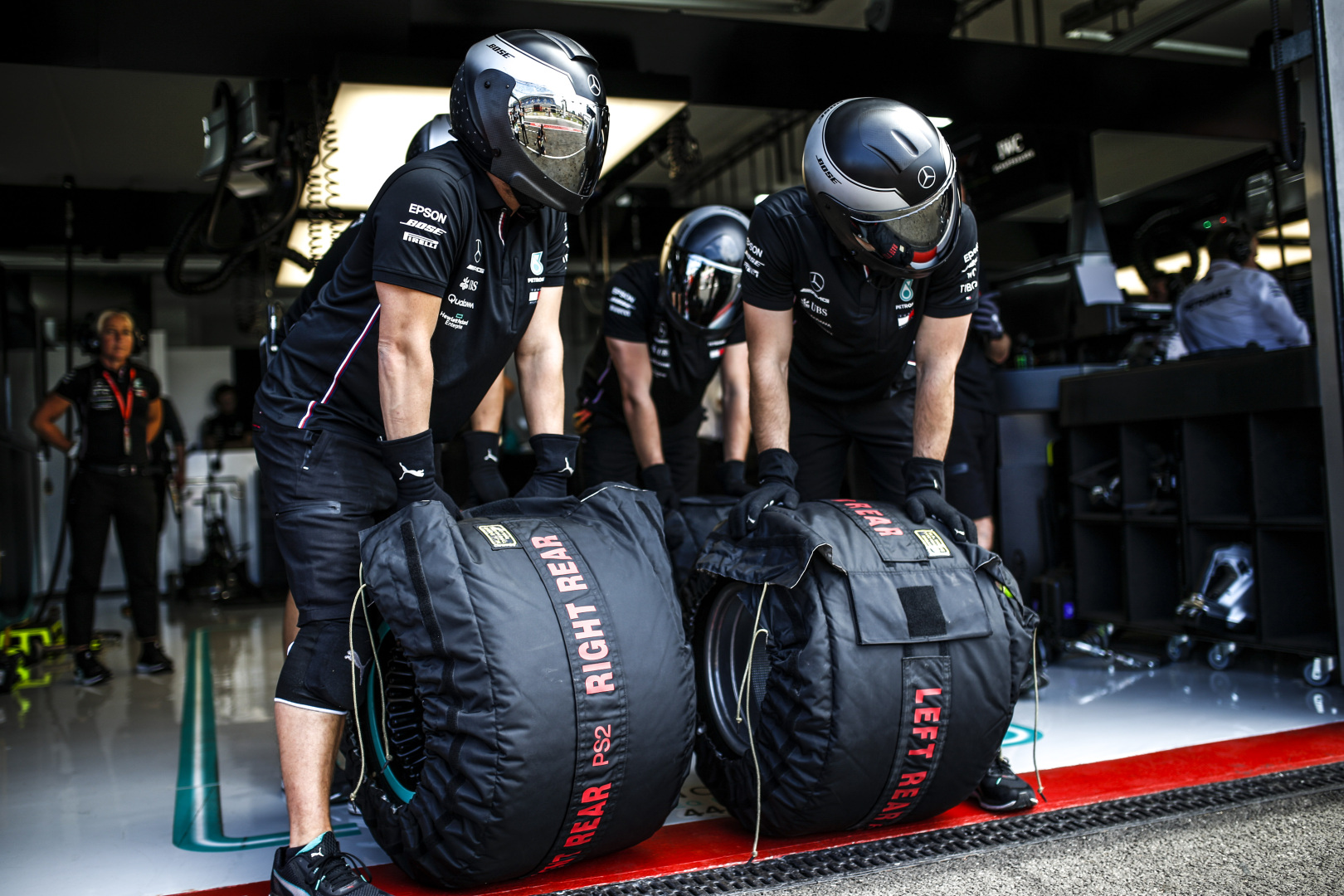 Tyre degradation and operating temperatures have been at the forefront of several teams and drivers' complaints.
Ferrari and Haas have been the most vocal in associating the performance of their cars with Pirelli's rubber.
"The idea is to go on a low degradation tyre, more resistant to overheating, so drivers can push the tyres and so on.
"Then we have to define exactly what we mean with that. If we say that we have three compounds at each race with zero degradation, it's useless because everybody's just using the quickest.
"When we say low degradation tyres we have to put numbers on that."
Isola explained that the parameters for 2021 were in part similar to those applied for 2020.
"Yes, some of the targets are very similar, some of the targets are more for 2021, to have something that is comparable when we move to the new size, to understand the level of performance, to understand there are some parameters that they want to consider in order to make the design of the car that is in line with the tyres that you are developing, otherwise you are disconnected, and it's not good," added the Italian.
F1 is set to freeze its 2021 technical and financial regulations by the end of October. That deadline will likely also serve as cutoff period for feedback by the teams on Pirelli's target letter.
Gallery: The beautiful wives and girlfriends of F1 drivers
Keep up to date with all the F1 news via Facebook and Twitter