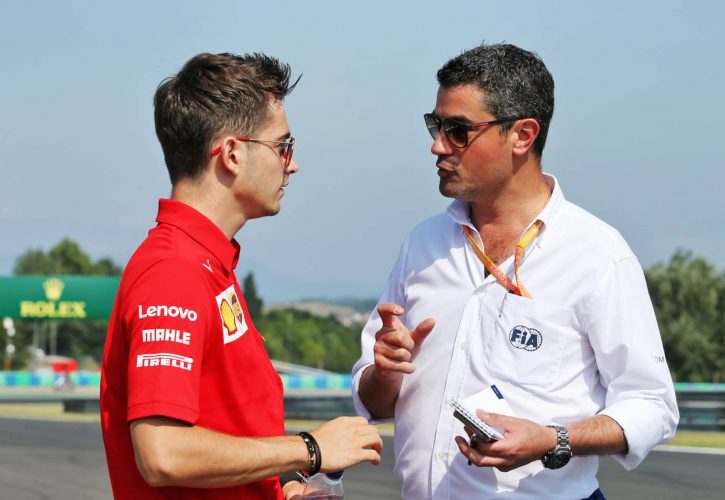 FIA race director Michael Masi offered his insight into the reasons why Ferrari's Charles Leclerc was not punished for his defensive move on Lewis Hamilton in Sunday's Italian Grand Prix.
After their respective pitstop rotations, Hamilton bridged the gap with Leclerc with Mercedes driver pulling alongside his rival on the approach to the Roggia chicane.
Leclerc held his own however while squeezing Hamilton half-way off the track.
The move was sanctioned immediately by F1's black-and-white unsportsmanlike warning flag, a decision that many - including Hamilton himself - felt was very lenient and inconsistent with previous rulings from the stewards involving similar maneuvers.
"I think there's two parts to that," said FIA race director Michael Masi.
"The second part of it is that we need to remember a couple of points: the discussion with the drivers in Bahrain about let them race, the subsequent discussions that have been ongoing with team principals, drivers, sporting directors, then you look at it particularly in the context of Spa, where we said we are going to reintroduce the use of the bad sportsmanship flag.
"Gasly, for a very similar incident in Spa received the bad sportsmanship flag, so in that case there was no contact and it was, if you use the analogy, it was the professional foul, so it was Charles' warning."
Masi insisted that he relied fully on the stewards' discretion when it comes to handing out a mere warning or a punishment.
"It's ultimately the stewards' decision if somebody gets penalised or the bad sportsmanship flag," he added.
"But if the stewards feel there was more to it then we absolutely have the capability of issuing a penalty and that's exactly where it sits. I think it was hard.
"The black and white was issued for the reason it was there. It's quite simple for me and a carbon copy of what Pierre [Gasly] did last weekend in Spa. It achieved its purpose."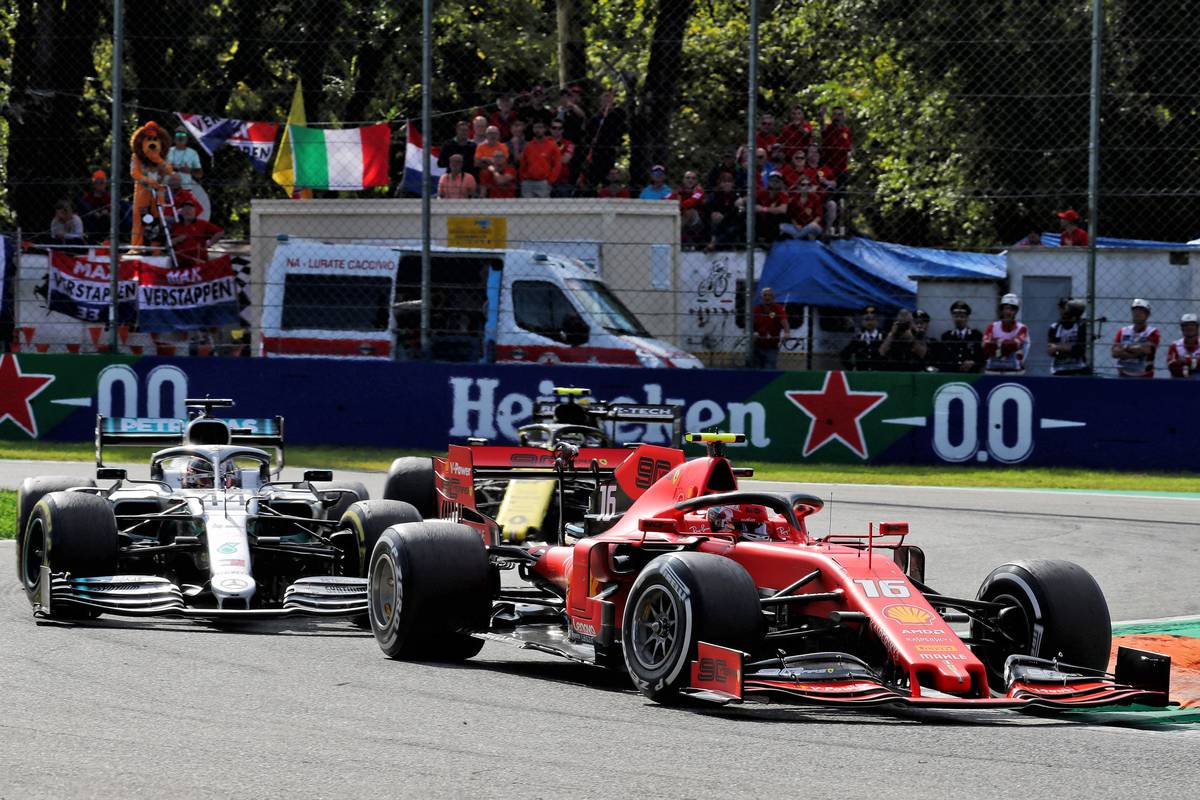 Mercedes boss Toto Wolff expressed his worries that a more frequent use of F1's black-and-white flag would encourage drivers to take more liberties when racing wheel-to-wheel. But Masi believes that concern is overblown.
"I don't think they will act more dangerous," said Masi.
"They may be slightly more looking at things, but they are on the border and you can step over that border relatively easily. The way it has worked and the two manners it has been introduced in and used so far, for me, I think it is serving its purpose.
"But you have to look at each and every incident on its own merits. I don't think you can generalise across the board and paint everything in that vein. You need to look at each and every incident."
Keep up to date with all the F1 news via Facebook and Twitter