Up and down the pitlane, F1 teams rival in ingenuity to get a sneak peak at what's going on under the skin of a competitor's design, but McLaren's Zak Brown wants to see where it's all coming from.
Spy games have always been part of Formula 1, but whereas in the golden age of motorsport, before the era of closed garages or concealing screens, when an engineer would just walk up to Colin Chapman's latest creation in the pitlane and freely eyeball the design, today's snooping involves various ploys and tactics to gain knowledge.
Teams employ photographers who snap cars from all angles, on and off the track, while Red Bull tech boss Adrian Newey can often be seen strolling on the grid before a race, peering at anything of interest to his designer's eyes, and sending the good people at Ferrari into a frenzy whenever he pauses for a gaze at the red cars.
But Brown has taken the gamesmanship to the next level, although it's all for a good cause.
The Halow Project - promoted and supported by 1996 F1 world champion Damon Hill - is a charity which supports young people with learning disabilities on their journey into and through adulthood.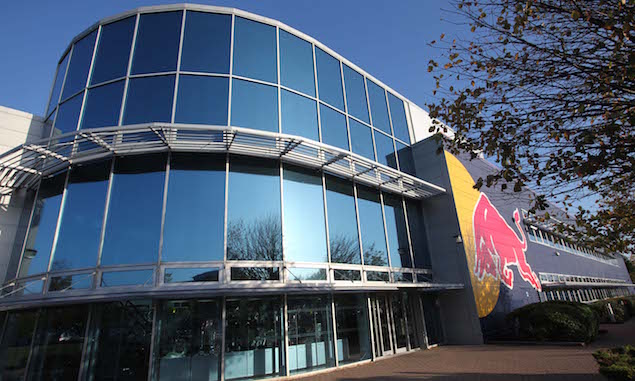 The charity set up an auction this week, with one of the prizes being a guided tour of Red Bull's Milton Keynes factory by Mr. design guru himself Adrian Newey.
For Brown, the opportunity to get a glimpse into the sanctuary where it all happens for Red Bull was too good to pass up, so the McLaren boss forked out a generous amount for the privilege.
However, valuable intel will be hard to come by for Brown.
"Nothing to see there Zak, moving on…"
Gallery: The beautiful wives and girlfriends of F1 drivers
Keep up to date with all the F1 news via Facebook and Twitter