Formula 1 director of motorsport Ross Brawn says reduced spending coupled with a more equitable prize fund will boost the sport's smaller teams' chances of success.
For years, Formula 1's front-runners and manufacturer outfits have received the lion's share of the sport's prize money.
The windfall has been generated by the big teams' dominance of the competition but also by the specific rules that sanction the redistribution of F1's profits.
F1's pot of gold is split up according to a three-element plan. 'Column 1' money is a share of revenue paid to teams that finished in the top 10 of the championship in two of the previous three season, while 'Column 2' are funds paid to a team according to its finishing position the previous year.
But five teams - Ferrari, Mercedes, Red Bull, McLaren and Williams - are also the recipient of a bonus payment based on their historical status in the sport, with the Scuderia reaping the benefits of its 70-year presence in F1 with a special Long Standing Team payment worth $73m to the Italian outfit last year.
Brawn has yet to release the details of Formula 1's future prize fund distribution scheme that will be inscribed in the sport's new Concorde Agreement.
But the Brit is confident that the revised schedule will significantly help the cause of F1's mid-field teams.
"There's going to be a much more equitable prize fund in the new agreement so the midfield teams in particular are going to be much better off with their portion of the prize money," Brawn told Sky Sports F1.
"It's being balanced in every direction. We're reducing the amount of money that can be spent in F1 and we're improving the distribution of the prize funds more evenly amongst the teams."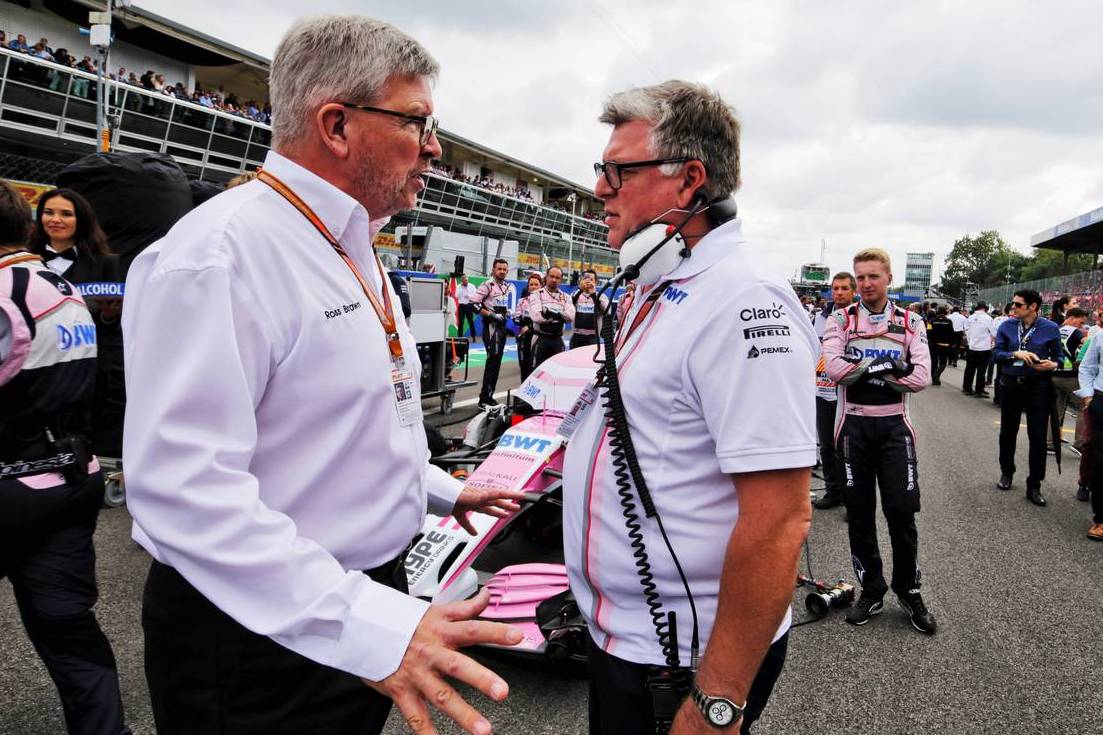 Brawn went as far to as to suggest that F1's improved economics could allow the smaller outfits to finally fight for podiums and race wins.
"So, a good midfield team should be able to score podiums, maybe a win, and it should make a small profit," added the F1 boss. "If we can achieve that then we have got a very sustainable future."
"We will judge at what level we should support the prize fund in the next 6-12 months because obviously if we lose teams in this period it would be a tragedy.
"We're working very hard in a fair and equitable way amongst the teams. I think Liberty have shown their strength to create the funds available and we just need to see how things now develop."
Gallery: The beautiful wives and girlfriends of F1 drivers
Keep up to date with all the F1 news via Facebook and Twitter