Daniel Riccardo says Formula 1 marketing and communications chief Ellie Norman was "understanding and appreciative" of his concerns over F1's TV treatment of Romain Grosjean's fiery crash in Bahrain.
In the aftermath of the Haas driver's dramatic accident, extensive replays were broadcasted to F1's world feed and also displayed on the screens in the teams' garage during the event's lengthy red flag period.
Ricciardo heavily criticized the multiple replays, calling the footage "disrespectful and inconsiderate" towards Grosjean's family and friends watching at home.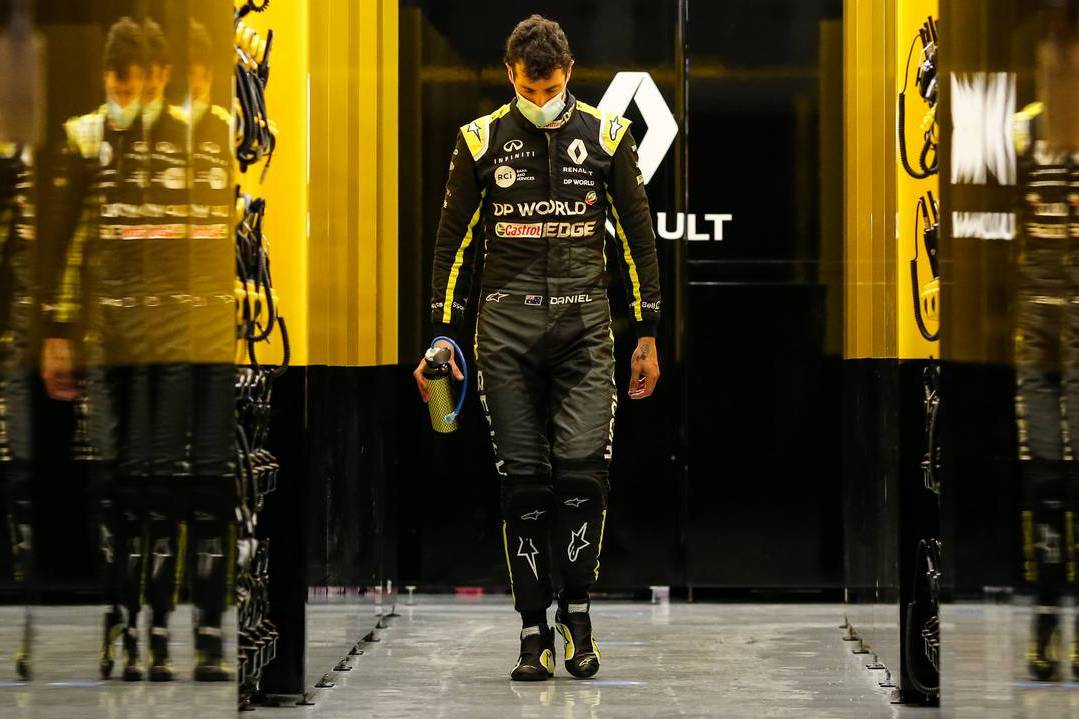 However, the Aussie accepted to meet with Norman at Sakhir to convey his thoughts and "hear out" F1 on the matter.
"I spoke with Ellie on Thursday evening," he said. "To be honest I think already after Sunday they offered to come and chat. But, obviously, last Sunday there was a lot going on, so I wanted to postpone it.
"I think it was certainly worthwhile, hearing them out. And obviously I don't want to just blast in the media and then run away from them, so to speak.
"I chatted for probably half an hour with Ellie, and she went through a lot of the stuff, and I gave my feedback. There was nothing, like, confronting.
"I think she was very understanding and appreciative, and I think also accepted my concerns as well.
"She didn't push back, I think she was trying to listen and learn as well, how they could maybe do things differently. But she also talked me through the reasons why they broadcast what they did."
Ricciardo said the meeting resulted in a "productive" exchange from which a few ideas emerged on how to better put across information to viewers in the future.
"One thing was, and actually some broadcasters do it, kind of like a bit of a warning to prepare the audience," Ricciardo explained.
"Like, 'Okay, there's going to be some maybe graphic images' – and that way maybe if you've got younger kids you've got a bit of time to pull them away from the TV or something.
"Then the feedback afterwards, I think Ross Brawn mentioned there is something like that, or there is a bit of a context in place. It was productive, they didn't attack me or anything like that.
"It was quite a worthwhile thing, and they deserved for me to hear them out."
Keep up to date with all the F1 news via Facebook and Twitter