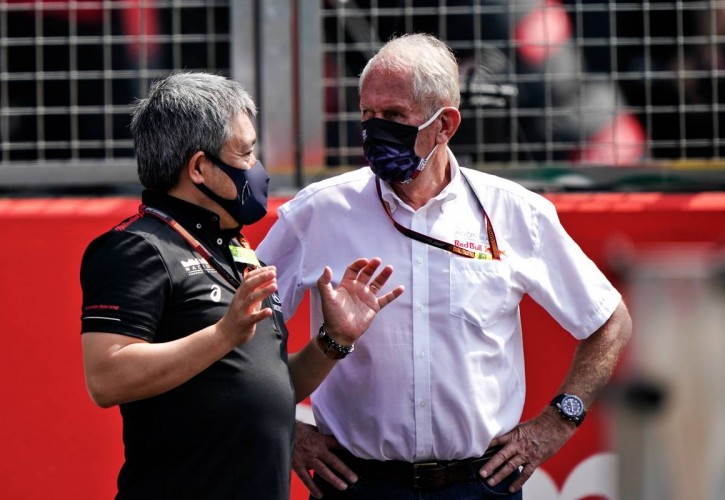 Honda says that ceding its F1 engine program to Red Bull is "the right thing to do" to help both its customer teams Red Bull Racing and AlphaTauri.
Red Bull confirmed on Monday the transfer of the Japanese manufacturer's power unit technology to Milton Keynes from 2022, likely for a duration of three years.
The energy drink company has set up a special company Red Bull Powertrains Limited which will manage its future engine program and which will be housed on the premises of the Red Bull Technology Campus.
Honda announced its decision to withdraw from Formula 1 last October and justified the strategic move by a need to channel its resources towards research and development in the areas of future power unit and energy technologies, such as fuel cell and battery tech which will be the core of tomorrow's carbon-free technologies.
"Honda is pleased that, following our decision to leave Formula 1 at the end of 2021, we have been able to reach an agreement for the two Red Bull-owned teams to use our F1 PU technology in F1 after 2021," Honda said on Monday.
"We are fully committed to our goal of Honda being carbon neutral by 2050, which is why we are diverting our Fl resources to this new target," added Koji Watanabe, Hinda's Chief Officer Brand and Communication Operations.
"However, as a company that has been involved in Formula 1 for several decades, we felt it was the right thing to do to help our two current teams and indeed the sport as a whole.
"By allowing Red Bull Racing and Scuderia AlphaTauri to use our F1 PU technology it should ensure they can race competitively, which is also good for the sport and the fans."
Honda's final season in F1 as a works supplier to Red Bull's team will see the manufacturer supply on all-new engine to its teams in an effort to bow out on a high from Grand Prix racing.
Gallery: The beautiful wives and girlfriends of F1 drivers
Keep up to date with all the F1 news via Facebook and Twitter