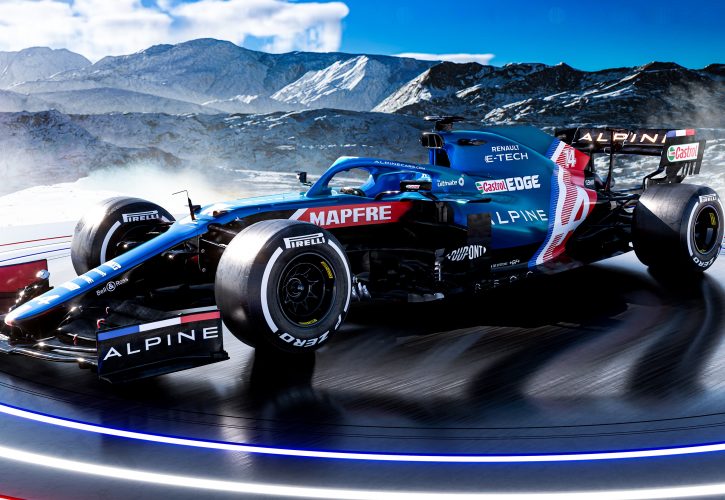 The Alpine F1 team insists that signing up a customer squad for its Renault E-Tech 20B power unit would be nice but not essential.
Renault previously supplied engines to Red Bull, Toro Rosso and McLaren as well as its own factory team, which has switched to the Alpine brand for 2021.
But with Red Bull following Toro Rosso (now AlphaTauri) to Honda engines in 2019, and McLaren in the process of switching to Mercedes units for the 2021 campaign, Renault can no longer rely on data from a second team on the grid.
It will be the first time since 2006 that the French manufacturer has been supplying just one team. However Alpine CEO Laurent Rossi was confident that his team wouldn't suffer as a result - and that it might even prove beneficial.
"A partner team would be nice to have but not a must-have," he told the media at this week's launch of the new A521 car. "Because of the sheer nature of the business, the F1 team is central to the business you need today.
"We're building on the current F1 team: we need full autonomy, full independence, full dedication to the F1 team and itself, and leveraging it.
"[You have to be] able to reap the fruit for the business you need," he insisted. "The pros are that we can dedicate all our efforts on designing our own engine and fitting it into our own car.
"That's a big pro, because you're not distracted by other activities and you can really leverage the fact that you are a manufacturer.
"Building a partner team could be a nice to have down the road, but it's not something we're actively seeking at the moment.
"The cons could be the fact that you might lose a little bit of the core developments that you could get by having two or several teams running in parallel.
"But frankly that could be outweighed very quickly should you have any problems."
Renault ended up finishing behind McLaren in the 2020 constructors championship despite running the same power unit, which had been an embarrassing outcome for the manufacturer.
Rossi pointed out that sharing the benefits of development between a factory and a customer team could have unexpected drawbacks.
"If you have not been prepared for that, you need to increase the workforce consistently so I'm not sure it's a very desirable effect.
"At the end of the day we're pretty happy supplying ourselves at the moment."
Gallery: The beautiful wives and girlfriends of F1 drivers
Keep up to date with all the F1 news via Facebook and Twitter