Alex Albon is a steadfast and tenacious racer, but away from the track the Red Bull reserve is as docile and well-behaved as they come.
The 25-year-old has put on a brave face as he sits out the 2021 season following his replacement at Red Bull by Sergio Perez.
Albon is a fighter, at least when it comes to his motorsport endeavors. But away from the track, the British-Thai racer isn't one to engage in hostile encounters.
In a recent interview with BBC 5 Live, the Red Bull charger was asked to recall an eventful night out which triggered the memory of an exchange in a bar with a contentious Ferrari fan.
"So we do have these organised parties after every race," Albon said.
"There's just tables and free drinks and nothing really ever goes on, but I've had it before where some guy, a Ferrari fan - he had a Ferrari cap on - and he told me he was a huge Sebastian Vettel fan.
"And I was sitting at his table because I was just waiting for some drinks and I was tired of standing up.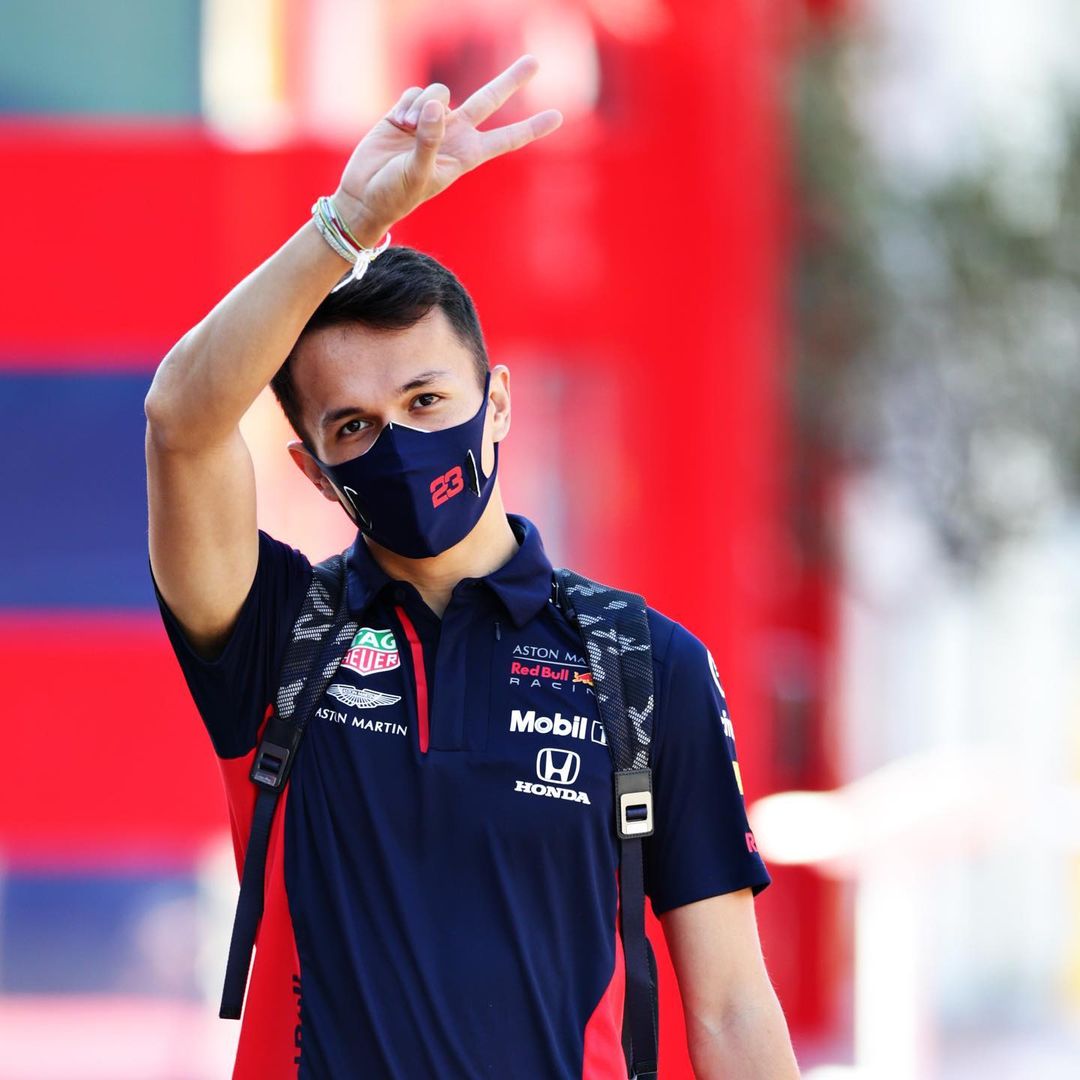 "It was just him and his girlfriend or wife and he just started to get quite angry after a while and kept telling me to leave.
"But honestly, the bar was literally just right next to us and I was like 'I'll just be five minutes'. And yeah, he basically tried to have a fight with me, tried to pick me up!"
A calm and composed Albon eventually had the last word with the quarrelsome tifoso.
"It was just one of those awkward things because I was like 'what do I do in this situation?',"Albon added.
"His wife went and got the security guard to come and get me and kick me out, but the security guard actually kicked them out instead.
"I don't know what happened, but I must have annoyed him somehow!"
Albon did not reveal after which race the threatening encounter had taken place, but a mention of a close on-track battle with Vettel suggests the near bar brawl may have taken place after the 2019 Brazilian GP.
"I could have told him [who I was]," Albon added. "Because during that race I was racing against Sebastian the whole time, it was really back and forth.
"I was like 'does this guy know? Does he not know?!'"
Gallery: The beautiful wives and girlfriends of F1 drivers
Keep up to date with all the F1 news via Facebook and Twitter