Formula 1 managing director of motorsports Ross Brawn says sprint qualifying will prove an exciting and great addition to Grand Prix weekends, and one that will not take anything away from Sunday's main event.
The sport's F1 Commission unanimously approved on Monday the trialing of the sprint qualifying idea at three venues this season, which are expected to be Silverstone, Monza and Interlagos.
The Saturday afternoon 100-kilometer sprint race that will determine the grid order for race day aims to boost the entertainment for F1 fans but also for promoters.
"The thing to remember about Sprint Qualifying is that it's intention is to expand the whole weekend," said Brawn. "It is not intended to impact the race event.
"The Grand Prix is still the vital event of the weekend.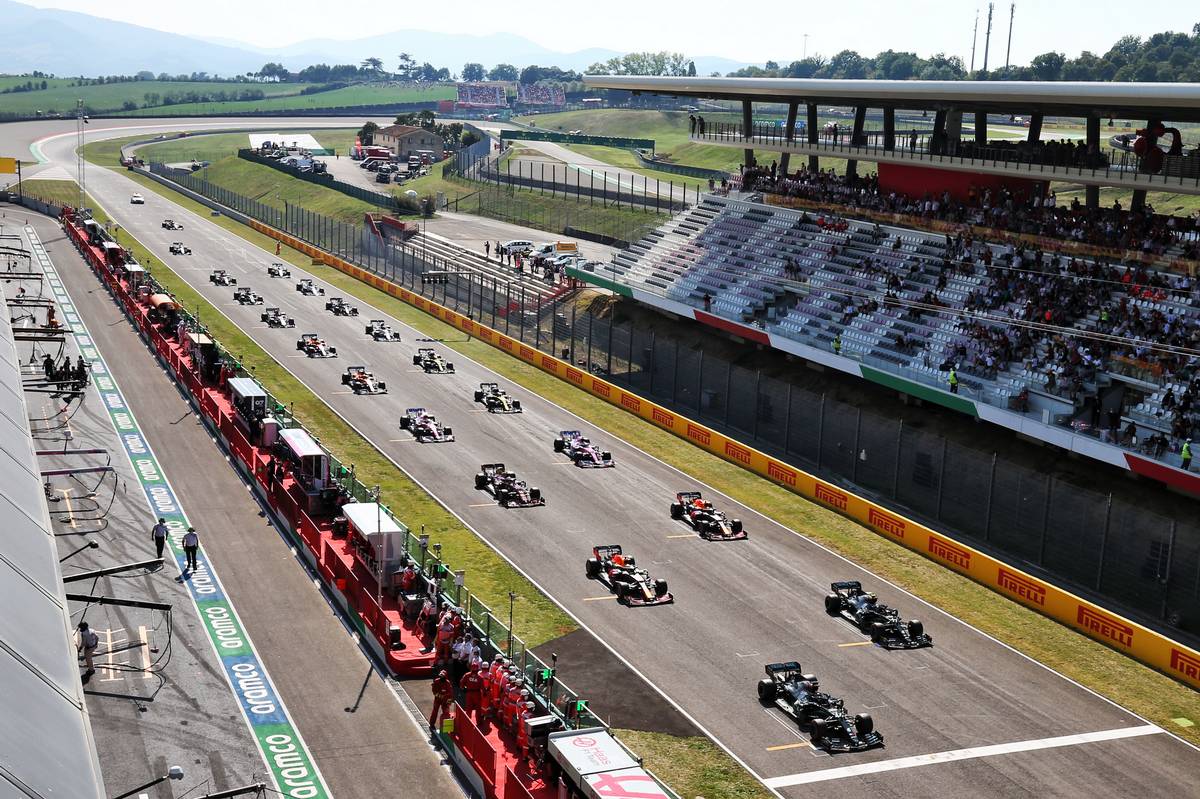 "We want to give fans engagement throughout the whole weekend. Sunday's Grand Prix is fantastic, and we don't want to cannibalise that, but we want to lift up the engagement on a Friday and a Saturday.
"Friday is really for the aficionados at the moment. Watching practice session on Friday is fun but there is no conclusion to it. But on a Friday now [at these selected events], we'll have the excitement of the qualifying format.
"I think it will be a great addition. There is unlikely to be pit stops, so it'll be a clean race. It'll be 30 mins roughly, 100km of action.
"We want to see how fans engage with it and if the short format is appealing, it's complimentary and if it works with the main race. We feel it will. We feel it's going to be very exciting."
Although the novel plan was tabled back in January by F1 CEO Stefano Domenicali, a multitude of questions from teams regarding costs and logistics required a lengthy investigation and clear answers.
But ultimately, everyone was on board with the sprint qualifying trial to evaluate its merits for the future.
"[One of the challenges was] finding a format that had the right balance between giving us an opportunity to have exciting Friday and Saturday running – perhaps a shorter format race but one which did not take anything away from main event," explained Brawn.
"We had to find that balance. Everyone had a different opinion on what that should look like. It was also about finding an economic and logistical solution that didn't impact teams too severely.
"They want this event, but they are all working under massive challenges and we had to find a solution that worked with them without compromising the event.
"The drivers are open minded about the format - and that's all we ask, that the drivers keep an open mind so we can evaluate this event and then we decide if in the future it forms a feature of the F1 season.
"If it doesn't work, we put hands up and we will think again."
However, if the format does work, Brawn insists it won't enjoy a widespread rollout in the future.
éI'm not sure this format would be as successful at Monaco," he said. "We're considering these weekends being Grand Slam events, spread through the season, so it is something different.
"I don't think it'll go to the whole season. I think it'll be a limited number of races, but that is to be decided."
Gallery: The beautiful wives and girlfriends of F1 drivers
Keep up to date with all the F1 news via Facebook and Twitter