FIA race director Michael Masi says his radio exchange with Red Bull over the team's option to swap Max Verstappen's grid position ahead of the second red flag restart in Jeddah was very much "a normal discussion".
On the first restart in Sunday's Saudi Arabian Grand Prix, Verstappen had retained the lead by breaking late into the first corner alongside Lewis Hamilton but then running off track.
However, the race was red-flagged a second time following a contact behind the leaders between Charles Leclerc and Sergio Perez.
During the red flag period, Masi considered that Verstappen had gained an advantage on the previous restart, and subsequently offered Red Bull the option of dropping Verstappen behind Hamilton on the grid, or the case would be referred to the stewards.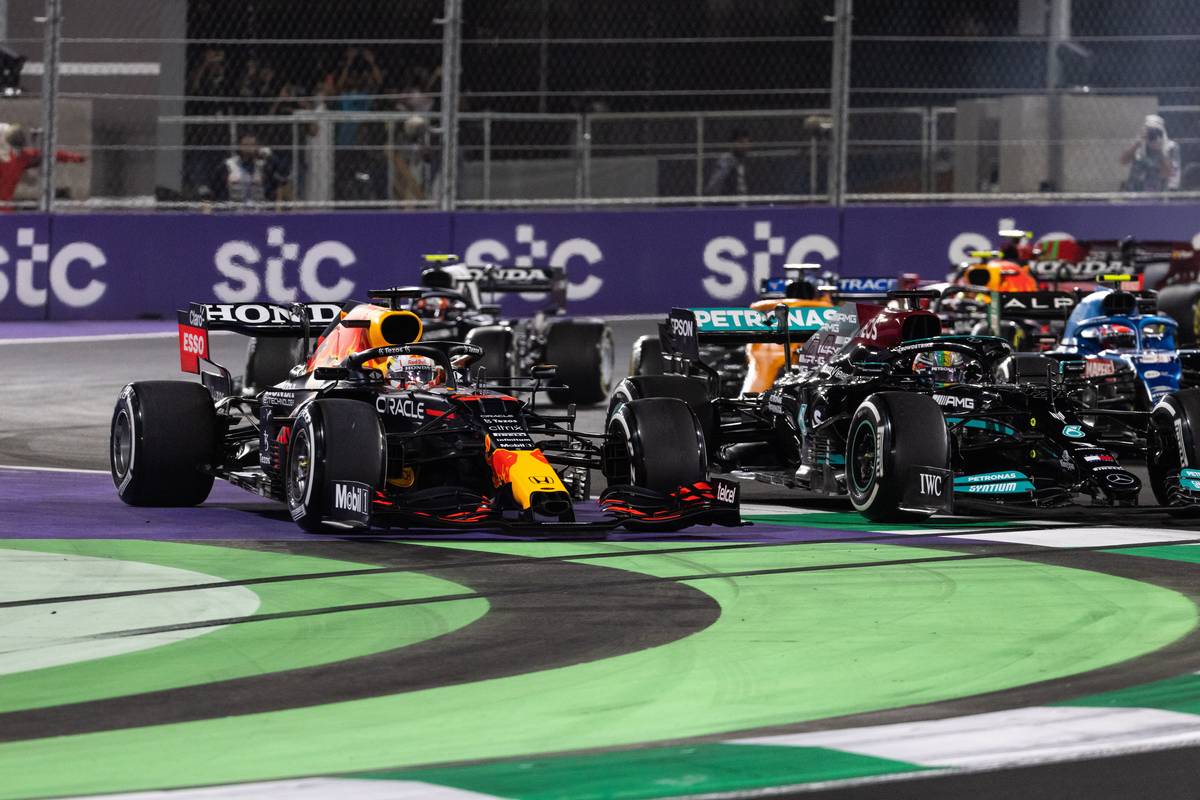 "I'm going to give you the opportunity, based on what occurred at Turn 1/2," Masi told Red Bull sporting boss Jonathan Wheatley over the radio. "We will drop you back behind Hamilton, that is my offer".
The exchange sounded like a moment of bargaining at a flea market, and surprised Christian Horner.
"It was a bit like being down the souk, which was unusual," said the Red Bull chief. "I haven't come across that previously."
But Masi later justified the deal, insisting it was "very much a normal discussion".
"I wouldn't call it a 'deal', as from a race director's perspective, I have no authority to instruct the teams to do anything in that situation," Masi said.
"I can give them an offer, the ability to do that, but the choice is theirs. The stewards are obviously empowered to give penalties, but I can give them my perspective. That's why I offered them the ability to give that position up.
"When I saw it [Verstappen's move] happen at Turn 2, I immediately suggested to the stewards that I am going to give the opportunity to give that place back.
"The red flag obviously ensued very quickly thereafter and that was absolutely the priority before we got going again.
"Being as we were under the suspension, it was the ability to effectively correct that before we went racing going again.
"It's very much a normal discussion that happens regularly on a number of occasions and has had all year, and previously."
Keep up to date with all the F1 news via Facebook and Twitter