An intelligence report received by Northamptonhsire police has prompted local authorities to warn of potential protests and a track invasion at this weekend's British GP.
An estimated 400,000 spectators are expected to pass through the gates at Silverstone this weekend. But local police have gathered credible evidence that a group of protestors may attempt to disrupt the F1 event.
In a statement issued by Northamptonshire police, Event Commander Chief Inspector Tom Thompson appealed directly to protestors, urging them not to invade the track and risk putting lives in danger.
"We have received credible intelligence that a group of protestors are planning to disrupt the event and possibly invade the track on race day," Chief Inspector Thompson said.
"First of all, I want to appeal directly to this group of people and strongly urge you to not put yourselves, the drivers, as well as the many marshals, volunteers and members of the public, at risk.
"Going onto a live racetrack is extremely dangerous – if you go ahead with this reckless plan you are jeopardising lives.
"Protesting is of course everyone's human right in this country and we are more than happy to speak with you to help you facilitate a peaceful protest at the circuit, we just please ask that you do not create a situation that puts lives in danger."
Silverstone was the scene of a passive protest back in 2020, when members of the environmental group Extinction Rebellion broke through a track fence to deploy a banner before the start of the race.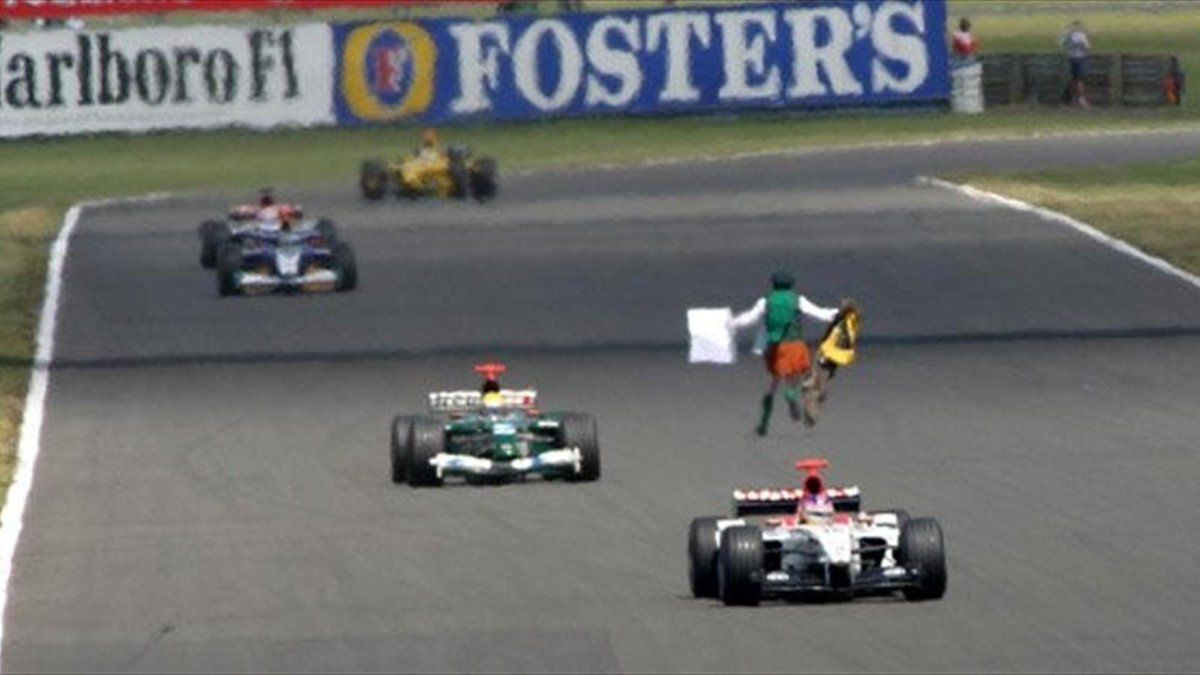 But in 2003, Father Cornelius Horan - a rebel and defrocked Roman Catholic priest without much of a cause - was looking to generate some good exposure for the Bible, and he certainly got it when he ran down Silverstone's Hanger Straight in the middle of a pack of F1 cars!
While his waving banner, "Read the Bible - The Bible is always right", was hardly noticed, his antics did succeed in spicing up the race after a Safety Car period reset proceedings.
Horan was removed from the track, arrested and sentenced to two months in jail, while Ferrari's Rubens Barrichello went on to take the checkered flag after a spirited drive.
Keep up to date with all the F1 news via Facebook and Twitter