Alfa Romeo F1's rolled out its new C43 contender on Friday for a shakedown run and filming day at the Circuit de Catalunya in Barcelona.
The Swiss outfit posted a short video of Valtteri Bottas exiting the pits at the wheel of the new machine that was publicly unveiled last Tuesday.
However, the car that took to the track in Barcelona was different in several visible areas - especially around the car's floor - compared to the machine that was displayed to fans earlier this week.
Alfa enjoyed a productive start to its 2022 campaign but the Swiss team's performance then fizzled on the back of reliability and development issues.
"The debut of our C43 is a pivotal moment in our season: it marks the start of our on-track campaign and really drives home how close the season is," said Alfa technical director Jan Monchaux.
"Today was important to ensure everything is in place, not just with the car but also with the wider team, ahead of what is going to be a crucial start of the championship.
"We have to thank everyone who worked on the car, and of course also our partners Ferrari, for getting us here. We are ready for testing and we can't wait to get to work in Bahrain."
Your first look at #F1 2023 on track. ♥️ #GetCloser pic.twitter.com/P3oMh0xtqk

— Alfa Romeo F1 Team Stake (@alfaromeof1) February 10, 2023
Monchaux said at the team's recent presentation in Zurich that a lot of effort had gone into improving the reliability of its new contender, and the Swiss engineer is confident that this will bear fruit.
"The car hasn't run yet, wo the reliability is perfect, and I just assume it will stay as this," said Monchaux.
"We've spent a lot of effort and working hours to improve our processes internally, mainly on the cooler side where we had a weakness last year, at least in the first part of the season, and touch wood, I don't have any here, but I'm very confident we have left these issues behind us."
Read also:
As far as in-season development is concerned, Alfa isn't starting from scratch, as was the case with last year's ne-generation car, but from an existing base.
Monchaux admitted however that he preferred developing a car from a blank sheet of paper.
"For your blood pressure and stress level, it is not the nicest because there's so many unknowns, and up until you see what your competitors have been doing, you are extremely nervous to potentially have gone the complete wrong way," he said.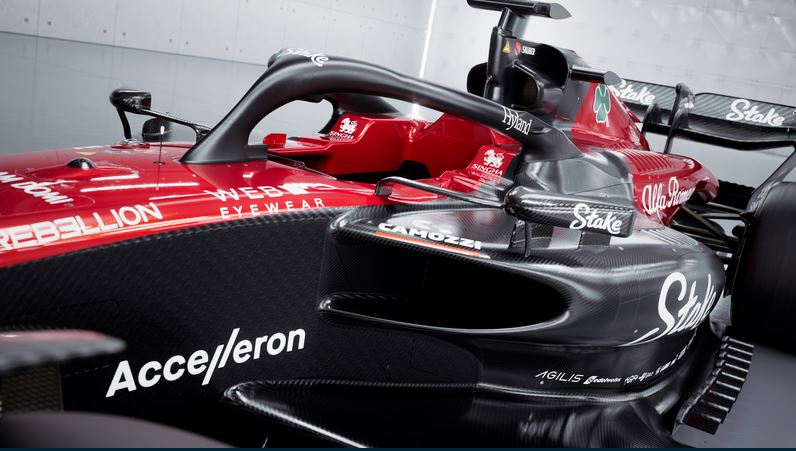 "The drawback of [small tweaks] is that it is just a continuous evolution.
"At some point, it also comes to the experience of the teams, the size of the teams and the resources that you have which play a role.
"That is an area where we are a little bit less comfortable than some of the big teams around us, so if I could choose I would like to be restarting from scratch regularly, but then financially and for my blood pressure and hair, it is not nice, so every three or four years is okay."
Keep up to date with all the F1 news via Facebook and Twitter