George Russell rued his last lap mistake in the Singapore Grand Prix that robbed him of a podium finish, but the Mercedes driver says he'll continue to "roll the dice" to help his team seek "a big result".
Mistakes happen where you're trying hard, and Russell had gone all out in the closing stages of last weekend's race at Marina Bay as he felt that an outright win was on the cards if he could get past the McLaren of Lando Norris and reel in future Ferrari race winner Carlos Sainz.
It all went wrong however for the Brion at Turn 10 on the final round. Where Norris had barreled into the corner and brushed the wall, Russell hit a protruding part of the latter which sent him straight on and into the barrier.
"It's not the first time I've had a difficult situation like that," he said. "I think through everybody's career you have ups and you have downs, and I'm very thankful for having some difficult situations to bounce back from in the past because I think it helps me deal with these situations better.
"Probably 24 to 36 hours it sort of takes to get over it, and you've always got to take the positives from a moment like that."
For some, Russell appeared to force the issue in his all-important tussle with Norris rather than settle for a podium result.
But the Mercedes driver's all-out charge was simply consistent with a change of mindset decided by the Briton this season.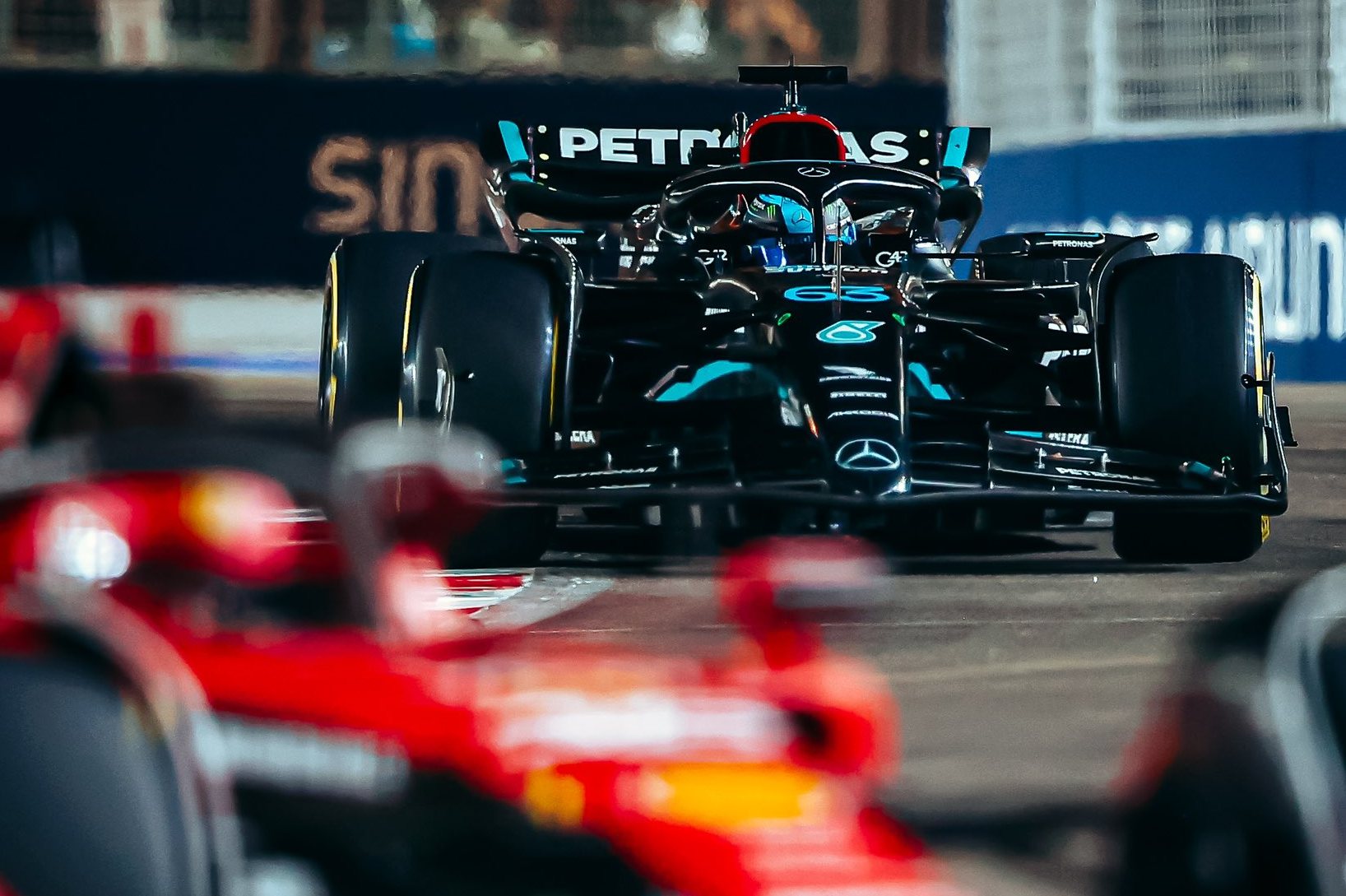 Rather than play "the long game" and accumulate points, the 25-year-old would rather go out on a limb because that is where the fruit is found.
But racing on the ragged edge inevitably leads to the odd mistake.
"I think there's definitely a reason for all of them," Russell said, addressing past errors. "And that's just pushing to the limit, and potentially pushing over the limit, trying to extract more than what's possible.
"I think when I look at my championship winning years in junior formulae, go-karting, F4, GP3, F2, I was very much the [kind of] driver of just keep on getting results.
"If you've got to compromise one position, it's the long game, just keep on getting those results. And that was very much my mentality last year as well, just keep on getting those results. And it paid off well.
"Whereas I think this year we're definitely rolling the dice a bit more, and really going for those big results.
"You saw it [in Singapore], Zandvoort we obviously got it wrong, but it was another reason I'm definitely pushing myself above and beyond."
Keep up to date with all the F1 news via Facebook and Twitter